User:Terresa
Jump to navigation
Jump to search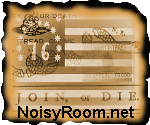 Terresa Monroe-Hamilton owns and writes for the blog NoisyRoom. NoisyRoom is a Conservative blog that focuses on political and national issues of interest to the American public. The blog currently has a viewership of between 1 an 2 million visitors a month and is frequently featured by other leading blogs and the media.
Her writing and blogging is based primarily on Conservative issues and her research focuses on exposing those who would subvert the Constitution and the intentions of the founding fathers. Driven by a need to uncover the truth and the connections between those that would forever change the American way of life and the Constitutional principles that America was founded upon, Terresa is dedicated to exposing Progressives wherever they may hide.
She is also the President and owner of Monroe Virtual Services, an executive virtual assistant firm. Monroe Virtual Services has clientele worldwide and is among the top virtual assistant firms on the planet. She specializes in solving clients' problems, whatever they may be. Everything from research and editing, to programming and administrative work - MVS handles a myriad of office tasks with a very high level of professionalism and dedication.
Terresa specializes in research and editing. Her background is in accounting, management information systems and Constitutional law. She has authored one book and is working on a second, has penned many columns and was a technical writer for some years. She has also worked with numerous political organizations and candidates during her career as well as CPA firms, law firms and upper-tier executives.