Skylar Trey Bonilla
Jump to navigation
Jump to search
The printable version is no longer supported and may have rendering errors. Please update your browser bookmarks and please use the default browser print function instead.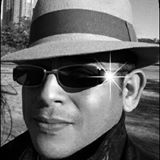 Skylar Trey Bonilla is an Austin Texas activist. He is a Community Organizer at Austin Interfaith, Distributor at La Prensa Austin and President at Chicanos in Action at Austin Community College. Also previously in Latino Health Care Forum and Accent News.
Education
Studied Journalism at Austin Community College.
Anne Braden: Southern Patriot
Thursday 13 November 2014, rrganized by : Emma Louise Mutrux, ACC/AFT Labor Film Series Presents Anne Braden: Southern Patriot.
Anne Braden: Southern Patriot (1924-2006) is a first person documentary about the extraordinary life of this American civil rights leader. Braden was hailed as a white southerner who was "eloquent and prophetic" by Dr. Martin Luther King Jr. in his 1963 Letter from Birmingham Jail. Ostracized as a "red," she fought for an inclusive movement community and mentored three generations of social justice activists.
Join us at Riverside Campus (room 8100) at 7 pm on Thursday, November 13 for the screening and an open discussion with filmmaker Anne Lewis and The People's Task Force. Let's talk Ferguson, state repression, police brutality, and the birth of a new civil rights movement!
Those signalling their intention to attend via Wherevent included Emma Louise Mutrux, Lilia Rosas, Andrea Zarate, Lucian Villasenor, Richard Swafford, Jacob Branson, Marshall Bennett, Skylar Trey Bonilla. [1]
References