Phil Lopes
From KeyWiki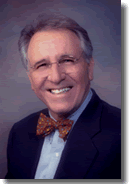 Phil Lopes was, until 2010, a State Representative from Arizona.
"Progressive Caucus"
Circa 2008, four members of the arizona state legislature joined together to form a "Progressive Caucus" for the House of Representatives of the Arizona State Legislature.
They were;[1]
Dr. Ted Downing, Tucson, State Representative, Legislative District 28
Ben Miranda, Phoenix, State Representative, Legislative District 16
Phil Lopes, Tucson, State Representative, Legislative District 27
Kyrsten Sinema, Phoenix, State Representative, Legislative District 15
Supported Progressive Health Care Reform
In late 2009, Phil Lopes was one of more than 1,000 state legislators to sign a letter entitled "State Legislators for Progressive Health Care Reform". The letter was a project of the Progressive States Network and was developed in consultation with national health care reform advocates, including the AFL-CIO, AFSCME, Community Catalyst, Families USA, Herndon Alliance, National Women's Law Center, Northeast Action, SEIU, and Universal Health Care Action Network. The letter reads in part,[2]
"Failure to pass national comprehensive health reform now will further jeopardize state and local budgets, undermining public services like education, public safety, and transportation infrastructure... We, the undersigned, call on President Obama and the Congress to enact bold and comprehensive health care reform this year – based on these principles and a strong federal-state collaboration – and pledge our support as state legislators and allies in pursuit of guaranteed, high quality, affordable health care for all."
PDA Family
Bill Honigman February 13, 2014:
PDA Family  :-) — with Terence Dicks, Michael Lighty, Allan Nowakowski, Janis Kay, Eric Griego, Mark Dudzic, Paul Stokes, Russell Freedman, Mimi Kennedy, Walter Kloefkorn, Barbara Njos, Randall Holmes, Phil Lopes, Virginia Hauflaire, Judy Hess, Stephen Spitz, Mary Ellen Marino, Ruth Carter, James Hannley, Tim Carpenter, Conor Boylan, Michael Fox, Russell Greene and Jeanne Marie Dauray.
Arizona Democratic Progressive Caucus leaders 2015
Arizona Democratic Progressive Caucus leaders 2015:
PDA chair
Come to the January 23, 2014 meeting of Progressive Democrats of America (PDA) Tucson Chapter to learn how public banking can build Arizona's economy and benefit Arizona's citizens. [Event details and video after the jump.]
James Hannley and Pamela Powers Hannley, newly appointed co-chairs of the Arizona Public Banking Coalition, will discuss the benefits public banking and what it would take to create a public bank in our state. Arizona's public banking initiative grew out of PDA Tucson's Economic and Social Justice Issue Organizing Team, which is chaired by Hannley.
Special guest Tucson Councilwoman Karin Uhlich will describe the City of Tucson's Move Your Money pilot project. In 2013, the City Council moved $5 million of the City's rainy day fund from a big commercial bank to a community bank to encourage local business development.
PDA Tucson Chair Phil Lopes will update attendees on other progressive activities and issues. February 2014 marks PDA Tucson's 3rd anniversary.[3]
LD3 Democrat
In 2012 LD3 State Committee representatives were: Keith Bagwell, Sal Baldenegro, Donna Branch-Gilby, Pat Burns, Andres Cano, Cecilia Cruz-Baldenegro, Carolina Cruz-Popkin, Eva Carrillo Dong, Paul Eckerstrom, Isabel Garcia, Maria Garcia, Andrew Gardner, Sally Ann Gonzales, Luis A. Gonzales, Ramon Gonzales, Soaring Hawk, Alma Hernandez, Caitlin Jensen, Hai Laventure, Pamela Lopes, Phil Lopes, Michael Ossipov, Pat Poore, Barbara Tellman, Cecilia Valdez, and Barbara Wright. [4]
References