Michelle Tremillo
From KeyWiki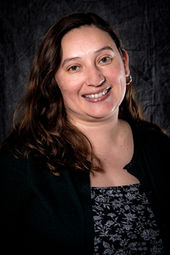 Michelle Tremillo...is a fourth-­generation Tejana (and ACORN alum) who co-founded the Texas Organizing Project, which aims to mobilize minority voters in the state's megacit­ies by addressing local issues, from bail reform to sidewalks. The group played a key role in last year's elections in Harris County, where Democrats won most offices.[1]
After attending Stanford University, Michelle decided to dedicate herself to fighting for racial and economic justice and returned to her native San Antonio where she worked for ACORN, serving in various capacities including: San Antonio head organizer, Texas legislative director, and Texas deputy director.
She was also the founding director of Public Allies San Antonio, an AmeriCorps funded program that provides leadership development training for young adults who want to pursue careers as non-profit leaders.[2]
Stanford
When Michelle Tremillo entered Stanford University in the 1990s, her formative experiences and their stark contrast with the majority of her classmates' prompted a political awakening. When California passed anti-immigrant legislation (Prop 187 and Prop 209), it hit home: Tremillo knew that she would commit her life to leveling the playing field for families like hers and fight for the rights of the working poor.
"This is a critical moment in our state and our country," Tremillo said. "The political environment we live in is increasingly hostile toward the poor and people of color. Just like I was politicized in the mid-'90s in California, millions of people are angry and looking for a way to channel their energy. As the next leader of the Texas Organizing Project, I'm going to make sure we capture that energy and convert it into power in our neighborhoods, cities and the voting booth." [3]
National Leading From the Inside Out Alum
Michelle Tremillo, Deputy Director Texas Organizing Project, was a 2015 Rockwood Leadership Institute National Leading From the Inside Out Alum.[4]
December 2016 Castro connection
Joaquin Castro with Texas Organizing Project's Michelle Tremillo and Rosie Castro.
References