John Perez
Jump to navigation
Jump to search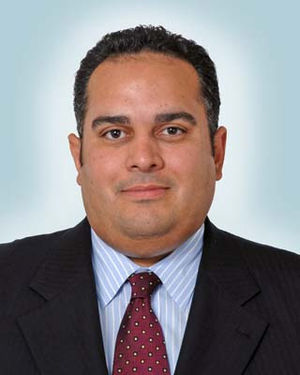 Template:TOCnestleft John A. Perezis a State Representative from California and in 2010 was sworn in as the Speaker of House.
Endorsed Marcy Winograd
In 2006 John Perez, Chair 58th AD of the California Democratic Party was a Delegate endorser of Marcy Winograd of the Los Angeles Progressive Democrats of America in her unsuccessful primary bid for the Democratic Party nomination 26th Congressional District in California[1]
California Legislature
Pérez was elected in 2008 to represent the 46th Assembly District, comprising the cities of Maywood, Vernon, Huntington Park as well as the communities of Boyle Heights, Downtown Los Angeles, unincorporated East Los Angeles and parts of South Los Angeles. In January 2010, he was elected Speaker of the California Assembly and was sworn in as the 68th Speaker on March 1, 2010.
References