Jack Marco
From KeyWiki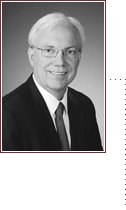 Jack M. Marco
Background
Jack Marco began his career as an investment consultant in 1977 when he joined A.G. Becker, Inc. As Senior Vice President, he specialized in multi-employer plans. In 1983, SEI Corporation purchased the consulting division of A.G. Becker and named him the National Manager of its Taft-Hartley Funds Evaluation Services. In January of 1988 Jack left SEI to form The Marco Consulting Group.
Marco received his BS in Mathematics from Lewis University and continued his graduate studies at Purdue, Northwestern, and Northern Illinois Universities. He became a high school math teacher before joining U.S. Representative Abner Mikva as his Administrative Assistant. At age 26, he served as the Director of the Illinois Environmental Protection Agency. He then went on to serve as a Director to the Federal Home Loan Bank of Chicago. In 2000, he was appointed a Trustee of the Illinois State Board of Investment. He has taught courses on investment consulting as a Lecturer at DePaul University's Graduate School of Commerce. He currently is a Board Member and Treasurer of the Mikva Challenge Grant Foundation, a Board Member of American Rights at Work and a member of the Advisory Board of the Pensions and Capital Stewardship Project of the Labor and Worklife Program at Harvard Law School.[1]
Troubles
A handful of Taft-Hartley pension plans fired Marco Consulting Group after four of its top consultants left in 2003 - "a sign that famously loyal union pension plans might be concerned about continuing turnover at the premier union consulting shop."
Founders Jack Marco and Thomas A. Mitchell Sr. insisted that such concerns are groundless. "The turnover that we've had was our idea, and we've fixed what needed to get fixed, said Mr. Marco, the chairman of MCG.
Whether the people exiting MCG were pushed or pulled, the departures are once again focusing attention on long-discussed plans by Messrs. Marco and Mitchell to sell their majority stake to employees over time.
At the time Marco Consulting had 140 union clients with a combined $75 billion in pension assets in a market segment renowned for sticking by its service providers. But the departures in 2003 of consultants Ivory Day, Stacy Letts, John Elliot and David Erfort, as well as long-time research chief Signe A. Murphy, left some clients nervous about the company's future.
In a letter to clients and money managers, Messrs. Marco and Mitchell said their firm had "just completed a program started in 2001 to expand our management team, rewrite our internal performance measurement systems, recruit, train and enhance our consulting professionals, and broaden our research and manager search capabilities.[2].
American Rights at Work
In 2008 Jack Marco served on the board of directors[3]of American Rights at Work.
References