Deb Crump
Jump to navigation
Jump to search
The printable version is no longer supported and may have rendering errors. Please update your browser bookmarks and please use the default browser print function instead.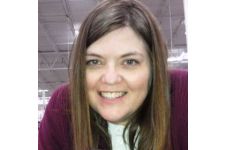 Deb Crump is an Oklahoma activist. She is married to Eric Crump.
OKC DSA member
Deb Crump is a member of Oklahoma City Democratic Socialists.
OCDS Facebook group
Members of the Oklahoma City Democratic Socialists Facebook group, as of March 16, 2017, included Deb Crump . [[Category:Oklahoma City]
References