Charles Mathias
From KeyWiki
Charles Mathias was a Republican senator from Maryland.
Supported by Council for a Livable World
The Council for a Livable World, founded in 1962 by long-time socialist activist and alleged Soviet agent, Leo Szilard, is a non-profit advocacy organization that seeks to "reduce the danger of nuclear weapons and increase national security", primarily through supporting progressive, congressional candidates who support their policies. The Council supported Charles Mathias in his successful Senate run as candidate for Maryland.[1]
Supporting "Veteran's fast for life"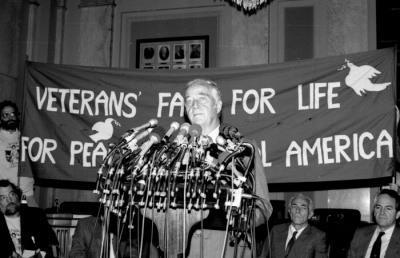 On September 1st, 1986, four veterans began a water-only "fast for life" on the Capitol steps in Washington, D.C. They wanted to to draw attention to, and to protest, President Reagan's "illegal and extraordinarily vicious wars against the poor of Nicaragua, El Salvador, and Guatemala."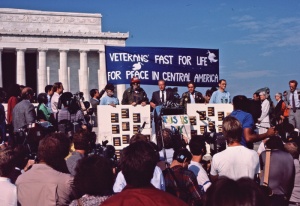 The veterans were;
The veterans believed that the President's explicit policy of directing the contra terrorists in Nicaragua to commit wanton murder and destruction, enabled by appropriations passed by a majority of members of the U.S. Senate and House of Representatives, amounted to grotesque, unconscionable violent behavior in violation of both U.S. Constitutional and international law, and the egregious breach of the human rights of virtually all Nicaraguan citizens. The veterans believed that the President was clearly vulnerable to Constitutional impeachment, and that all members of the Senate and House of Representatives should have been subjected to criminal prosecution under international law as well, whether they were re-elected or not.
On October 7 several U.S Congressmen and Senators spoke at a press conference in support of the faster's cause. They included Senator Charles Mathias (R-MD), Claiborne Pell (D-RI), Don Edwards (D-CA), Senator Ted Kennedy (D-MA), Leon Panetta (D-CA), Senator Tom Harkin (D-Iowa), Senator John Kerry (D-MA), David Bonior (D-MI), Lane Evans (D-Illinois), Senator Patrick Leahy (D-VT).[2]
References