Camilla Belich
From KeyWiki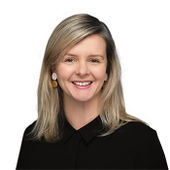 Camilla Vera Feslier Belich is a New Zealand lawyer and politician who became a Member of Parliament, representing the New Zealand Labour Party, in 2020.
Camilla Belich is the granddaughter of former Wellington mayor Sir James Belich and the niece of historian James Belich. She is married to former Labour Party secretary Andrew Kirton.
Early life and career
As a law student Camilla Belich became involved in student politics and was co-president of the New Zealand University Students Association. Belich has worked as an employment lawyer, beginning her career at Oakley Moran, a Wellington law firm, before moving to London in 2009 where she worked for a law firm and later for Unison, the largest trade union in the United Kingdom between 2012 and 2016. There, she won acclaim for her role in winning a high-profile case in the Court of Justice of the European Union about safe working hours. She became an expert on employment discrimination cases and in January 2017 she joined the Wellington employment law firm Bartlett Law as a Senior Associate. She also worked for unions in New Zealand as a barrister and solicitor, firstly on equal pay issues at the New Zealand Council of Trade Unions from 2016 to 2019, and subsequently for the Public Service Association in Auckland.
Fabian connection
Camilla Belich, Arena Williams, Vanushi Walters, Luke Wijohn.
AUS
In 2007 Camilla Belich and Rebecca Matthews were Association of University Staff policy analysts.