Mark LeVine
Jump to navigation
Jump to search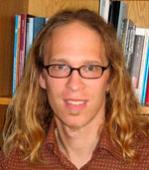 Template:TOCnestleft Mark LeVine is a professor of history at the University of California, Irvine.[1]
Middle East credentials
Mark LeVine is among the most prominent scholars and commentators of the new generation of historians and analysts of the modern Middle East and Islam. He has spent over fifteen years living, researching, reporting from and performing in the region, including Iraq, Israel, the Palestinian Territories, Egypt, Jordan, Lebanon, Syria, Turkey, Pakistan, Iran, the Persian Gulf and Morocco. [2]
Working in Arabic, Hebrew, Turkish, and Persian, as well as Italian, French and German, he has interviewed senior international political figures, reported from Beirut's green line, taught Qur'an to Muslim Brothers, performed from Woodstock to Paris to Damascus Gate, lived next door to Hamas mosques, stood against bulldozers, dodged terrorist bombs, and uncovered damning files in dusty archives. He knows the history, politics, religions–and most important, the peoples–of the region as a friend, but with a highly critical eye.
LeVine's wide and deep knowledge of the politics and history of the Middle East and North Africa (from Morocco to Afghanistan), its religions and its cultures, and its relations with Europe, Africa, Asia and the United States, enables a unique breadth of insight into the broader dynamics that have produced the events that dominate the news today. His writings challenge the actions and opinions of rulers and ruled, oppressed and oppressor, and through them the accepted paradigms for writing about the region, and about hot-button issues such as globalization, terrorism, politics and popular culture.
Artistic activism
Besides his academic, journalistic and consulting activities, LeVine has a long history of blending art, scholarship and activism. As a musician he has recorded, performed and toured all over the world with artists including Mick Jagger, Chuck D, Michael Franti, Dr. John, Ozomatli, Hassan Hakmoun, Arab/Muslim heavy metal and hiphop artists The Kordz (Lebanon), MC Rai (Tunisia), Salman Ahmed (Junoon--Pakistan), Cafe Mira (Morocco, Algeria, France), Ghidian Qaymari (Palestine), blues greats Johnny Copeland and Albert Collins, world music artists Sara Alexander and al-Andalus, and numerous R&B and hiphop acts. Most recently, LeVine performed with the Tangier-Reading metal group Lazywall at their headlining show at l'Boulevard festival in Casablanca, on June 21 2008.
LeVine arrived on the national political scene as lead organizer of the National Summit on Ethics and Meaning in 1996 and 2000, after which he immediately began work as culture and music director and political organizer of both of 2000's wildly successful Shadow Conventions created by Arianna Huffington. These events established a "new paradigm for cutting edge progressive activism, bringing together hundreds of leading scholars, politicians, activists and artists from the US and around the world". He is also a founding member of the Culture Jamming movement, and has organized and hosted culture jams in the US, Europe and Middle East that have brought into much-needed dialog an innovative combination of leading artists, intellectuals and activists from Jonathan Kozol to Jello Biafra.[3]
Education/academia
LeVine received his BA in comparative religion and biblical studies from Hunter College. His MA and Ph.D. were done at New York University's prestigious Department of Middle Eastern Studies, home of the most acclaimed new generation of Middle Eastern scholars in America. There he focused on the history of the Israeli-Palestinian conflict and modern Islamic religious and political thought and movements.
Before being hired at the University of California, Irvine, in 2001, LeVine was a fellow at numerous research institutions, including the International Center for Advanced Studies at NYU, the Stuttgart Seminar in Cultural Studies, in Stuttgart Germany, the Society for the Humanities at Cornell University, the Robert Schuman Centre for Advanced Studies at the European University Institute in Florence, Italy, where he has a continuing relationship and co-directs an innovative program bringing Israeli and Palestinian scholars together to imagine new ways to approach their country's history and current trouble. His publications have appeared in leading newspapers and journals around the world such as the Los Angeles Times, Le Monde, The Washington Post, and the Christian Science Monitor, and he appears regularly as a guest commentator on issues related to US foreign policy, the MIddle East and the larger Muslim world, on The Newshour with Jim Lehrer, Hannity & Colmes, CNN, al-Jazeera International, numerous NPR and Pacifica Radio programs, KPFK, KPFA, WHYY, KABC, WBAI, The O'Reilly Factor, KCAL 9/Channel 2 News, KCET's "Life and Times," KPCA, the Ian Masters Show, KKLA, Talk of the Nation, Day to Day, the Dennis Prager Show, Charles Perez, and NYC's Channel 11. He has been extensively quoted in the NY Times, the Washington Post, Salon and other leading newspapers and magazines. He was also historical consultant for the Oscar-nominated and double Emmy award-winning Promises documentary and 2008's Global Metal. He is currently filming the documentary for his book Heavy Metal Islam in a co-production with Brooklyn's Moxie Firecracker FIlms and the Paris-based production company Bonne-Pioche.[4]
Opposing Israeli Policy in Gaza
In January 2009 Mark Le Vine, UC Irvine, signed a statement circulated by the Magnes Zionist Blog, opposing Israeli policy in Gaza:[5]
As human beings, we are shocked and appalled at the mass destruction unleashed by the State of Israel against the people of Gaza in its military operation, following years of Israeli occupation, siege, and deprivation.
As progressives, we reject the same justifications for the carnage that we heard ad nauseam from the supporters of the Second Iraq War: the so-called "war on terror," the "clash of civilizations," the "need to re-establish deterrence" – all of which served to justify a misguided and unnecessary war, with disastrous consequences for America and Iraq.
Levantine Cultural Center
LeVine is a member of the advisory board for the Levantine Cultural Center.[6]
External links
References