Yee Ling Poon
From KeyWiki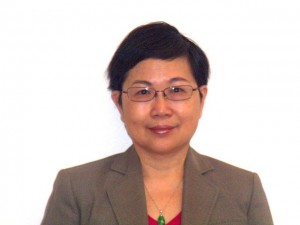 Yee Ling Poon is a New York City activist. She is a founder and former president of Asian Americans for Equality, and was Editor-in-Chief of Equality, AAFE's newspaper. Yee Ling was a member of Basement Workshop, and founded the Chinese Historical Society (now Museum of Chinese in America) to preserve the oral history and artifacts of Chinese immigrants. Yee Ling has led numerous campaigns and marches organizing Asian Americans including the election of the first Chinese-American to NYC community school board, demonstrations of up to 20,000 people against police brutality, as part of Asian Americans for Disarmament in NYC's million-people march against nuclear proliferation, and for government accountability after the closing of community bank, Golden Pacific National Bank. Yee Ling currently serves as an attorney for the undocumented, political exiles, and for family reunification.[1]
AAFE 40th Anniversary Gala
Asian Americans for Equality celebrated their 40th Anniversary Gala, November 18, 2014, at Tribeca 360, 10 Debrosses St NYC.
Honored "Agents of Change" included Ling Yee Poon;[2]
References