William Domhoff
Jump to navigation
Jump to search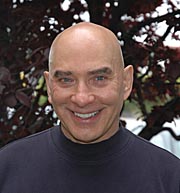 Template:TOCnestleft G. William (Bill) Domhoff (born August 6, 1936) is a research professor in psychology and sociology at the University of California, Santa Cruz. His first book, Who Rules America?, was a controversial 1960s bestseller arguing that the United States is dominated by an elite ownership class, both politically and economically.
In The Times Founding sponsors
In 1976 founding sponsors of the Institute for Policy Studies/New American Movement linked socialist journal were;
Campaign for America's Future
In 1996 William Domhoff, U.C., Santa Cruz was one of the original 130 founders of Campaign for America's Future.[2]
Open letter to Andy Stern
On May 1 2008, William Domhoff, Fred Block, Sociology Department, UC, Santa Cruz signed an open letter to SEIU president Andy Stern in protest at SEIU move to force its local United Healthcare Workers into trusteeship.
"We are writing to express our deep concern about SEIU's threatened trusteeship over its third largest local, United Healthcare Workers (UHW). We believe that there must always be room within organized labor for legitimate and principled dissent, if our movement is to survive and grow. Putting UHW under trusteeship would send a very troubling message and be viewed, by many, as a sign that internal democracy is not valued or tolerated within SEIU. In our view, this would have negative consequences for the workers directly affected, the SEIU itself, and the labor movement as a whole. We strongly urge you to avoid such a tragedy."
References
Template:Reflist Template:Campaign for America's Future co-founders