Walter Teague
Jump to navigation
Jump to search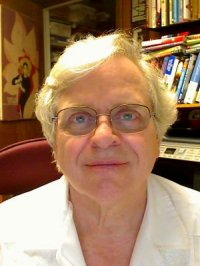 Walter D. Teague is a Washington DC based psychotherapist and activist.
NLF supporter
According to Richard Aoki's FBI file page 428, Walter Teague was an early 1970s contact for the United States Committee of the National Liberation Front.
Committees of Correspondence
In 1999 Walter Teague & Glenn Morrison were leaders of the Metro DC CCDS Chapter[1].
Committees of Correspondence NCC
In 2006 members of the Committees of Correspondence for Democracy and Socialism National Coordinating Committee were[2];
Marilyn Albert, Mael Apollon, Carl Bloice, Barbara Blong, Barry Cohen, David Cohen, Otis Cunningham, Carl Davidson, Mort Frank, Todd Freeberg, Pat Fry, Marian Gordon, Ira Grupper, June Hemmingson, Ed Hemmingson, Fred Hicks, Duncan McFarland, Anne Mitchell, Maxine Orris, Ted Pearson, Gina Pesulima-Palencar, Edith Pollach, Marty Price, Merle Ratner, Jay Schaffner, Jae Scharlin, Mike Stein, Harry Targ, Walter Teague, Meta Van Sickle, Steve Willett and Mildred Williamson.
In 2009 Walter Teague, Washington DC , was elected to the National Co-ordinating Committee of the Committees of Correspondence for Democracy and and Socialism from the member's post National Convention ballot[3].
IPS Connection
On Monday, October 12, 2009, David Schwartzman gave a presentation at the Institute for Policy Studies in Washington, DC on the science and politics of catastrophic climate change. The event was sponsored by the Metro DC chapter of Committees of Correspondence for Democracy and Socialism and the DC Metro Science for the People.
Renee Carter chaired the meeting which was attended by over 20 mostly activists and representatives of environmental and progressive organizations. After David's in-depth, but clear explanation of the complex science of both climate change and how the catastrophic results can be prevented, Ted Glick of CCAN spoke about the latest environmental legislation and the organizing of the Chesapeake Climate Action Network, a major environmental group in the Washington area.
Walter Teague discussed the political and strategic issues of prevention of C3 and Renee Carter described the political work and approach of CCDS. Valuable contacts both new and renewed were made and the impassioned discussion continued for over two hours.
Presented as an IPS/SALSA CLASS, David Schwartzman's address on the threat of catastrophic climate change ("C3") that now confronts all humanity, explored the questions: "What are the biggest obstacles to prevention? Why this challenge is also an unprecedented opportunity to end the global rule of capital. Why is it critical to take seriously the sciences of climatology and thermodynamics for C3 prevention and to construct the other world that is possible? And why 21st Century Socialism will either be Ecosocialism or simply will remain the narrow vision of political sects?" [4]
Vietnam Agent Orange Relief & Responsibility Campaign
In 2012 Walter Teague served on the Board of the Vietnam Agent Orange Relief & Responsibility Campaign.[5]
References