Vicki Legion
From KeyWiki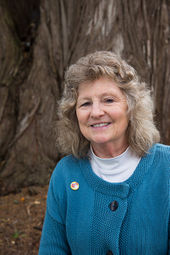 Vicki Legion is a Project Manager at San Francisco State University. Co E.D for City College of Metro Academies Initiative and has been working with Metro since 2006. Vicki teaches Urban Health Policy, Health, and Social Justice at City College. Vicki does a lot of work for Metro around fundraising, start up, and communication. Her passion for social justice came from early experiences growing up in St. Louis which was a very segregated city. At 16 years old, she began work in social justice movements and has been fighting for equity since.[1]
Venceremos
In late 2019 Wende Marshall, Vicki Legion, Z. Lula Haukeness, Rose Brewer and Kelley Collings were part of a 7 member LeftRoots contingent in the 50th Venceremos Brigade to Cuba.[2]
"Support Bill Ayers"
In October 2008, several thousand college professors, students and academic staff signed a statement Support Bill Ayers in solidarity with former Weather Underground Organization terrorist Bill Ayers.
In the run up to the U.S. presidential elections, Ayers had come under considerable media scrutiny, sparked by his relationship to presidential candidate Barack Obama.
We write to support our colleague Professor William Ayers, Distinguished Professor of Education and Senior University Scholar at the University of Illinois at Chicago, who is currently under determined and sustained political attack...
We, the undersigned, stand on the side of education as an enterprise devoted to human inquiry, enlightenment, and liberation. We oppose the demonization of Professor William Ayers.
Vicki Legion of the City College of San Francisco, San Francisco State University signed the statement[3].
References