Vicente Navarro
Jump to navigation
Jump to search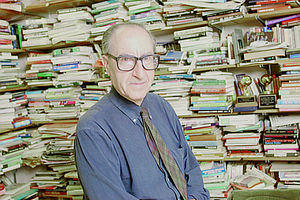 Template:TOCnestleft Vicente Navarro
Rainbow Health Commission
According to the Rainbow Coalition newsletter Jan/Feb 1990 issue Vicente Navarro and June Jackson Christmas were leaders of the Rainbow Coalition Health Commission.
Socialist Scholars Conferences
The Socialist Scholars Conference 1990, held September 6-8, at the Hotel Commodore, New York, included panels such as:[1]
Where are We in History
Vicente Navarro, Susan Rezvani of CUNY, Barbara Ehrenreich, Democratic Socialists of America, Peter Townsend, Michael Harrington Center and Greg Bordowitz were speakers on the The Politics of Healthcare panel at the Tenth Annual Socialist Scholars Conference. The conference was held April 24-26, 1992 at the Borough of Manhattan Community College, New York City[2]
Institute for Policy Studies
In 1993 Navarro was listed as a among "former Visiting Fellows and Visiting Scholars and current TransNational Institute Fellows" on the Institute for Policy Studies 30th Anniversary brochure.
Communist "Manifestivity"
On October 30 and 31, 1998 the Brecht Forum presented the "Communist Manifestivity to celebrate the 150th Anniversary of the Communist Manifesto" at Cooper Union's Great Hall, New York.
Individual endorsers of the event included Vicente Navarro.[3]
References
↑

Second Annual Socialist Scholars Conference program.

↑

SSE Tenth Annual Conference Program, 1992