Troy Neves
From KeyWiki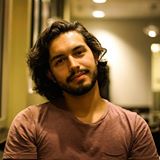 Troy Neves is a Massachusetts activist.
Old comrades
Kathleen Brower April 9 2019·
With Jeffrey Lichtenstein, Zack Lerner, Katie Dalby, Troy Neves and Ash Hagerty.
Solidarity with SJP
PSA/USAS standing in solidarity with SJP at Northeastern! — with Rebecca Noyes and Troy Neves.
USAS comrades
Kathleen Brower March 14, 2014 ·
With Bianca Hinz Foley, Mark Ortiz, Claire Wiklund, Lingran Kong, D.j. Gering, Katie Corbit, Karen Li, Razzan Hazem and Troy Neves.
United Students Against Sweatshops
United Students Against Sweatshops Regional Coordinators, 2013-2014 School Year.
2016 comrades
Progressive Student Alliance - USAS Local 115 April 19, 2016 ·
With Kimberly Romero, Nora Callahan, Shanta PK, Seaton Huang, Kerrina Williams, Ben Simonds-Malamud, Kelley Shephard, Jessica Dampier, Mackenzie Coleman, Henry Bison, İrem Girmen, Rebecca Noyes, Julia Cooper, Pratik Dubey, Sarah Mohamed, Troy Neves and Kelsey Wood.
"Family"
Marcelle Grair December 29, 2015;
Family. — with Leo Baunach, Deanna Nagle, Dhruv Majumdar, Caiden Ficker, Marchae Grair, Tyrell Parrish, Brittni Hicks, Ciara Naomi, Troy Neves, Brianna Rae and Kathleen Brower.
"Roxbury Rally for Good Jobs! Stop Gentrification and Eviction!"
65 Warren St, Boston, Monday 6 October 2014, 17:00, organized by Boston Jobs Coalition
The Boston that we love is increasingly unaffordable for poor and working class people in our neighborhoods. Meanwhile, billions of new dollars are flowing into the city to develop luxury housing and high end commercial space. We demand a Right to the City...
Those signalling their intention to attend on Wherevent included Phillip Reason, Andy Moxley, An Duong, Ester Serra Luque, Tu Anh Phan, Sarita Simpson, Aslin Perez, Rene E. Mardones, Jeffrey Nunes,Woody J. Vainqueur, Nodeos Sully, Allistair Mallillin, Hendrix Rose Berry, Jamie Bergeron, Christine Maguire, Lorrayne Shen, Carl Williams, Seth Newman, Amy Banelis, Steve Kirschbaum, Marv McMoore, Jr., Remy Valeros, Edmond Caldwell, Angela Kelly, Demianna Angelica Secondino, Peter Scott Rider, Dana Mendes, Jeff Durham, Mattie Loyce, Timothy Hall, Donald Cronin, Deborah D. Dancy, Philip Stango, Austin Williams, Monicka Majesky, LaDarro LD Hagans, Remy Valeros, Chandana Cherukupalli, Jean Charles, Teenah Maria Denyse, Gul Hatt, Priscilla Banks, Leon Rivera, Jason Lydon, Bhavin Patel, David Noiles, Lisa Husniyyah Owens Pinto, Sara Sheridan, Carolyn Chou, Curtis Rollins, Mukaji Gigi, Brian Shea, Carolyn Chou, Mike Horne, Chrislene DeJean, Mary Jo Connelly, Elizabeth Saunders, Leonardo March, Matt Parker, Jeffrey Nunes, Frank Neisser, Karen Narefsky, Crystal Rizzo, Mimi Turchinetz, Doyle Canning, Ashley Rose, Nodeos Sully, Darnell Johnson, Handel Dixon, Exkluzive Sanchez , Gianluca Baù, Troy Neves, Clayton Nino Brown, Sheena Collier, Judith Glaubman.[1]
PSA SOCIAL JUSTICE MIXER
Thursday 10 September 2015, Progressive Student Alliance at NEU organized an event.
Join the Progressive Student Alliance (PSA), Husky Environmental Action Team (HEAT), DivestNu, the Health Disparities Student Collaborative (HDSC), the Feminist Student Organization (FSO), Students for Justice in Palestine (SJP), and the Sexual Health and Advocacy Resources and Education (SHARE), Northeastern Black Student Association (NBSA), and more to explore activism at Northeastern!
Those indicating attendance on the Wherevent website included Jackie Rothmeier, Alix Alto, Becky Darling, Alex Peterson, Kyumon Murrell, Lauren Cosenza, Katherine So, Rachel Loo, Yian Pan, Nora Callahan, Sokona Diallo, Isabel Jordan, Laura Romero, Lauren Bocage, Katy Davis, John Quintas, Anni Rong, Gaby Thurston, Sydelle Barreto, Sarah Elbakri, Jiya Pinder, Emma Recane, Irem Girmen, Kaitlyn Zheng, Cindy Truong, Sam Shaw-Wilgoski, Jeyashri Sridhar, David Zingher, Claire Sams, Jailene Cabrera, Christina Guerra, Ben Levy, Charina Hanley, Tara Roslin, Cometa Borealis, Mackenzie Coleman, Chelsea Canedy, Hannah Jeffrey, Neha Godbole, Kelly McNulty, Jessica Care, Alissa Zimmer, Rebecca Green, Heidi Griswold, Nadia Zimo, Ev Jacobson, Gaby Thurston, Josh Spiegel, Thalia Carroll, Erick Sanchez, Timothea Pham, Emily Mears, Monica Elaine Bhatia, Audrey Van Zee, Julia Cooper, Sofia Perez Arias, Jillian Hubbard, Jacqueline Firsty, Alison Crescioli Borman, Leah Bury, Sara Sheridan, Ryan Maia, Amie Matthews, Aneesa Qadar, Matt Gold, Monica Elaine Bhatia, Rebecca Noyes, Lydia Gallant, Will Beaman, Troy Neves, Sarah Anderson, Roxanne Anderson, Parul Sharma, Chloe Nobuhara, Henry Bison, Ash Liu, Lola Akingbade, Maddie Seibert, Akiera Brionna, Austin Williams, .[2]
Bernie Sanders National Student Town Hall
Our Revolution - The Progressive Student Association/UC Berkeley 4 Bernie October 29, 2015 ·
Bernie Sanders National Student Town Hall > GOP Debate
Thanks to National Nurses United and Robin Hood Tax for supporting Bernie and joining us! — with Sam Bonelli, Troy Neves, Harshil Bansal, Soli Alpert, Bernie Sanders, Chloe Feng, Sean McFarland, Rigel Robinson, Jonathan Nakhla and Isabel Smith.
PSA/USAS activists
Progressive Student Alliance - USAS Local 115 December 4, 2014 ·
With Ana Porta, Sara Sheridan, Maria DiPasquale, Sarah Anderson, Troy Neves, Chandana Cherukupalli, Nicki Morris and Sara O'Brien.
2014 comrades
Progressive Student Alliance - USAS Local 115 February 25, 2014 ·
With Troy Neves, Timothy Wiesner, Irem Girmen, Lincoln Griswold, Heidi Griswold and Maya Carlson.
References