Tomio Geron
From KeyWiki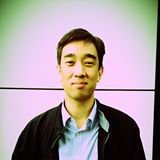 Tomio Geron...is a reporter at The Wall Street Journal, San Francisco Bay Area.
Tomio Geron writes about technology, venture capital and startups for WSJ Pro Venture Capital and The Wall Street Journal from the Journal's San Francisco bureau. Previously he worked at a startup company. Prior to that, he was a staff reporter at Forbes magazine, covering technology and venture capital, and also edited the Midas List of top technology investors. Before that he was a reporter at Dow Jones, writing for VentureWire and contributing to WSJ.com. He has also worked at newspapers covering crime, courts, health and other topics.
Education
Studied at UC Berkeley
Studied at New York University
Studied at Columbia University in the City of New York
Forward Motion
Jane Bai, and Tomio Geron, activists in the struggle for Asian-American Studies at Columbia, contributed to a Martha Cameron article in Freedom Road Socialist Organization's Forward Motion, Spring 1996 issue.
References