Tim Wise
From KeyWiki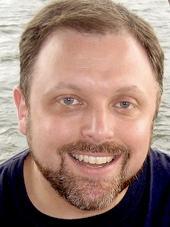 Tim Wise is among the most prominent "anti-racist writers and educators" in the United States. Recently named one of "25 Visionaries Who are Changing Your World," by Utne Reader, Wise has spoken in 49 states, on over 600 college campuses, and to community groups across the nation. He has also lectured internationally in Canada and Bermuda on issues of comparative racism, race and education, racism and religion, and racism in the labor market.[1]
Writing
Wise is the author of five books, including White Like Me: Reflections on Race from a Privileged Son; Affirmative Action: Racial Preference in Black and White; Speaking Treason Fluently: Anti-Racist Reflections From an Angry White Male; Between Barack and a Hard Place: Racism and White Denial in the Age of Obama, and his latest, Colorblind: The Rise of Post-Racial Politics and the Retreat from Racial Equity.
Wise has two forthcoming books - in Fall 2011, he will release White Like Me (The Remix) — a reworked version of his memoir and in January 2012, his newest book, Dear White America: Letter to a New Minority will be published.
Wise has contributed essays to twenty-five books, and is one of several persons featured in White Men Challenging Racism: Thirty-Five Personal Stories (Duke University Press). He received the 2001 British Diversity Award for best feature essay on race issues, and his writings have appeared in dozens of popular, professional and scholarly journals.[2]
Education
Wise graduated from Tulane University in 1990 and received antiracism training from the People's Institute for Survival and Beyond, in New Orleans.[3]
Activism
Wise has provided anti-racism training to teachers nationwide, and has conducted trainings with physicians and medical industry professionals on how to combat racial inequities in health care. He has also trained corporate, government, entertainment, military and law enforcement officials on methods for dismantling racism in their institutions, and has served as a consultant for plaintiff's attorneys in federal discrimination cases in New York and Washington State.
In Summer 2005, Wise served as an adjunct faculty member at the Smith College School for Social Work, in Northampton, Massachusetts, where he co-taught a Master's level class on Racism in the U.S. In 2001, Wise trained journalists to eliminate racial bias in reporting, as a visiting faculty-in-residence at the Poynter Institute in St. Petersburg, Florida.
From 1999-2003, Wise was an advisor to the Fisk University Race Relations Institute, in Nashville, and in the early '90s he was Youth Coordinator and Associate Director of the Louisiana Coalition Against Racism and Nazism: the largest of the many groups organized for the purpose of defeating former Ku Klux Klan leader turned republican political candidate, David Duke.
Wise has appeared on hundreds of radio and television programs, is a regular contributor to discussions about race on CNN, and has been featured on ABC's 20/20.[4]
SARN
Founding conference of Southern Anti-Racist Network at Highlander Research and Education Center, New Market TN in 1999
Theresa El-Amin June 10 2019·
Thinking about that day on the hill at Highlander Center the last weekend in June 1999. Didn't see us still going 20 years down the road. Yet, here we are. Thanks Ka Flewellen, Tim Wise, Helen Rivas, Ann Lennon, Brenda Howerton, John Lindsay, Edythe Thompson and all for being there. Yonni Chapman and Randall Merritt are no longer with us. Interesting that they were standing next to each other in the Highlander photo. Much has been accomplished. Much remains to be done.
Theresa El-Amin Southern Anti-Racist Network Regional Director.
War Times
In January 2002, a group of San Francisco leftists, mainly involved with STORM or Committees of Correspondence, founded a national anti-Iraq War newspaper[5] War Times.
Endorsers of the project included Tim Wise.
2002 Committees of Correspondence National Convention
At the Committees of Correspondence for Democracy and Socialism, National Conference and Convention, July 25-28, 2002 San Francisco State University, Wise spoke on White Racism in the Present Era.[6]
Progressives for Obama
In 2009 Tim Wise, Author, Anti-Racism Educator was listed as a signer of the Progressives for Obama website.[7]
Praise for "The Cost of Privilege"
The Cost of Privilege" an anti-racist book was written by North Carolina Freedom Road Socialist Organization member Chip Smith.
Several people, mostly Freedom Road Socialist Organization members wrote advance "praise blurbs" for the book's website .
The Cost of Privilege is one of those rare books that manages to blend first-rate analysis around racism and white supremacy, with first-rate class analysis as well. The result is that the reader gains invaluable insights into the ways in which capitalism and white supremacy have interacted to produce and reproduce injustice, and the ways in which the working class has remain divided by the promise of white privilege to some of its members. This is an important and insightful volume.
Tim Wise, author, White Like Me: Reflections on Race from a Privileged Son.[8]
SURJ Connectors
Our team of connectors are all people who use their platform - whether that is as an artist, speaker, author, organizer, etc - to help further the mission of Showing Up for Racial Justice, engaging more white people in our shared work for racial justice.
As of 2015 the list included Tim Wise.[9]
UTK visit
Tim Wise, one of the most prominent anti-racism writers and speakers in the country, wsa at UTK in the UC Auditorium. Entitled "An Evening with Tim Wise: 'Beyond Diversity: Challenging Racism in an Age of Backlash,'" Wise will address institutional diversity programs and bring attention to how such programs often fail.
The event was organized and coordinated by the UTK Progressive Student Alliance . Melanie Barron, graudate student in geography and member of PSA, said that the goal of bringing Wise to UT was to shed more light on institutional racism.
"We noticed overall that there is a problem with students ... not understanding racism as an interpersonal issues versus being an institutional problem," Barron said. "People would say ... 'Racism isn't a big deal any more.' But if you know anything about the United States and current problems, especially with poverty ... then you know that institutional racism is still a big problem."
"Thinking about racism in an institutional way makes some people kind of uncomfortable, especially white people," Barron said. "Because a lot of people think that if you think of white privilege it automatically puts this undue burden on you." [[ Jordan Welsh]], freshman in history and fellow PSA member, shared the sentiment.
"Society doesn't teach you how harmful racism can actually be," Welsh said. "Textbooks don't teach you how harmful racism is. So you have to branch out. You have to get actual people who know this stuff. I think Tim Wise has a lot of experience in anti-racist education."
Wise has also written a number of books on the subject of race and white privilege including "Dear White America: Letter to a New Minority," "Affirmative Action: Racial Preference in Black and White" and "White Like Me: Reflections on Race from a Privileged Son."
Numerous UT departments and organizations helped the PSA fund this event, including the geography, sociology, American Studies, English and global studies departments, as well as the College of Social Work. PSA also applied for and was awarded a $5,000 grant from UT's Ready for the World committee.[10]
References