The Vast Right-Wing Conspiracy's Dossier on Hillary Clinton
From KeyWiki
The Vast Right-Wing Conspiracy's Dossier on Hillary Clinton was written by Amanda B. Carpenter and published by the publishing house of Regnery Publishing on October 11, 2006.
Carpenter wrote the 320-page book to "give you all the ammunition to help end Hillary's White House dreams once and for all. "[1]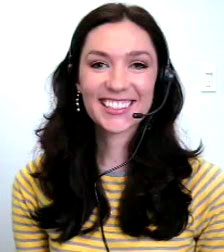 Notable quotes
Primary claims advanced by the book
Foreign cash
The first chapter of the book outlines how Clinton could use foreign cash to finance a presidential campaign. Because Hillary's husband Bill Clinton earns vast sums of money in speaking engagements, she has access to that money in their joint financial bank accounts. Using foreign money in a campaign is illegal. Carpenter asked campaign finance lawyers about the possibility of Clinton using foreign money. She also interviewed Russ Feingold and Chris Shays -- sponsors of the McCain-Feingold campaign finance reform act -- and asked them of the possibility that Clinton could use money that her husband had been paid from overseas speaking engagements. Both officials said it would be "troubling" and likely illegal.[12]
Some of the foreign payments to the Clinton's include:
Campaign donations
The second chapter opens with a recap of a campaign contributor who hosted a Hollywood fundraiser that raised more than $1 million for Hillary's first Senatorial campaign. Peter Paul, the businessman who hosted the event, is also a convicted felon, which prompted the Clinton campaign to try and distance itself from Paul once that revelation was revealed in the Washington Post. Paul admitted in interviews with Carpenter that the event was thrown as a quid-pro-quo exchange to get Bill Clinton to work as a spokesman for Paul's company.[17]
For the Hollywood gala, more than $1.1 million in in-kind contributions were made to the Hillary for Senate campaign. But only $400,000 was reported to the Federal Election Commission. Five years later, the FEC issued a brief stating that the New York State Democratic Committee had failed to disclose $721,895 in in-kind contributions.[17]
After Hillary's campaign publicly denounced Paul and returned a $2,000 campaign contribution, the relationship between the parties continued. Paul mentions to the author that he was asked for an additional $100,000, even after the campaign had issued a statement indicating a severing of ties.[17]
Indictment
In June 2002, David Rosen -- Hillary's national finance director -- was indicted on four counts for underreporting the Hollywood gala in 2000. Two of the charges were dropped and Rosen was acquitted for two others.[18] Another event organizer -- Aaron Tonken -- served jail time for his role in the gala.[19]
Other notable donors
Wal-mart
Hillary made a public display of returning a $5,000 contribution from Wal-mart, stating she no longer agreed with the direction of the company. However, her campaign refused to return a $27,000 contribution from a donor, Sam Waksal, who was indicted for fraudulent insider trading, bank fraud, and obstruction of justice. A New York Post report detailed that Waksal had actually given $63,000. Clinton's campaign announced it would donate the money to charity -- however, only $7,000 remained because $56,000 had already been spent.[21]
Economic viewpoints
The third and fourth chapters detail Clinton's voting record and thoughts about economic policy, particularly regarding taxation.
Pork projects
The following are some pork projects Hillary secured for the New York region.[25]
2001
2002
2003
2004
2005
2006
Westchester County
Westchester County is one of the wealthiest in the country, with average income of a single-member household at $67,555. Hillary helped steer more than $7 million in 2002 in Community Development Block Grant (CDBG) money. CDBG funds are typically meant to address poverty and low-income community needs. [27]
Family values
Chapters 5 and 6 relate to Hillary's thoughts on healthcare and family values.
Media
Chapter 7 chronicles Clinton's relationship with the media. Hillary was known for having a reputation of being standoffish with media members at the Capitol. Often times she ignored reporters or responded "I don't know" when other Senators would freely mingle with the media. [30]
Fearing that Code Pink would openly confront Clinton on her pro-war policy, the organizers of Take Back America entered into negotiations with Code Pink...They pleaded with us not to protest her keynote breakfast address...Instead we were told we could distribute flyers explaining Hillary's pro-war position inside and outside the hotel, and we would be called on to ask her the first question after the speech. We agreed." [31]
However, that agreement was reportedly abandoned and all Code Pink affiliated individuals were barred from the event.[31]
Given Viacom's extensive efforts to affect the outcome of numerous matters pending before the Senate and federal government, if you accept the $8 million book advance from Simon & Schuster, you may violate Senate rules regarding conflicts of interest, which mandate 'no member, officer or employee shall engage in any outside business or professional activity or employment for compensation which is inconsistent or in conflict with the conscientious performance of official duties'... the sheer size of your $8 million book advance raises questions about whether you and Senate processes may be affected by large cash payments from a major media conglomerate. This book contact, with its uniquely lavish advance for an elected official, may be, in fact, a way for that corporation to place money into your pockets, perhaps to curry favor with you."[34]
Immigration
Chapter 8 chronicles Clinton's viewpoints on immigration, notably her public statements on both sides of the issue.
9/11
Chapter 9 focuses on Hillary's political response to 9/11. Predominantly, the chapter alleges that Hillary used the event to further her political ambitions.[38]
Iraq
In the four years since the inspectors, intelligence reports show that Saddam Hussein has worked to rebuild his chemical and biological weapons stock, his missile delivery capability, and his nuclear program. He has also given aid, comfort and sanctuary to terrorists, including al Qaeda members, though there is apparently no evidence of his involvement in the terrible events of September 11, 2001. It is clear, however, that if left unchecked Saddam Hussein will continue to increase his capability to wage biological and chemical warfare and will keep trying to develop nuclear weapons. Should he succeed in that endeavor, he could alter the political and security landscape of the Middle East which, as we know all too well, affects American security. This much is undisputed.[44]
See also
References
External links