Texas Drought Project
From KeyWiki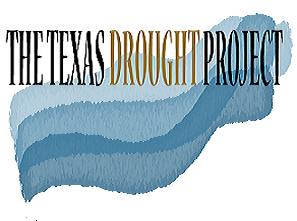 The Texas Drought Project was born out of efforts by the Texas Harambe Foundation's Texas Climate Emergency Campaign to facilitate passage of the Waxman-Markey bill on climate change in 2008-2009. Its co-founders, Jere Locke and Alyssa Burgin, came to the conclusion that many Texans were not yet willing to attach the words "climate change" to what was happening in Texas, but they understood intrinsically that, as one citrus farmer remarked, "things were changing" in Texas climate, weather and most certainly, rainfall patterns. Thus was formed the Texas Drought Project in June of 2009. It is registered as a 501c3 non-profit organization with the I.R.S.[1]
The Texas Drought Project Executive Board
President– Jere Locke
Vice-President– Gale Spear, a longtime educator and activist from Austin, Texas.
Secretary/Treasurer– Michael Kelley, noted CPA and businessman, San Antonio, Texas.[2]
The Texas Drought Project Advisory Board
The Texas Drought Project Scientific and Technical Advisory Board
References