Suzanne Pharr
From KeyWiki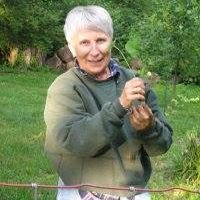 Suzanne Pharr is a Georgia activist.
SONG Founders
Southerners On New Ground (SONG) was founded after the 1992 LGBTQ Creating Change conference. Three Black lesbians and three white lesbians – Pat Hussain, Joan Garner, Mandy Carter, along with Suzanne Pharr, Pam McMichael, and Mab Segrest​ – all organizers who had been working in the South, were seeing the widening divide between white LGBTQ people and LGBTQ people of color and the issues that were being talked about and prioritized. They realized that there was a real need in the region, and throughout the movement nationally to broaden and connect struggles for racial, economic, and gender justice that combatted the Right Wing strategy of dividing us (as LGBTQ people) from each other along the fault lines of race, class and culture. So, they started SONG and we have been working to answer the question of how to advance a multi-racial, racial justice agenda over the entire lifespan of our organization.[1]
SONG supporters
Mab Segrest, April 18, 2017.
This photo is from my 60th birthday party at Steph's house in Atlanta with SONG cofounders including Cherry and the then-current directors Paulina and Caitlin. Joan Garner is on the right in vibrant red and my then-new love Annie Ellman on the sofa. I have been honored and blessed to be friends over the years with these brave and wonderful people. Joan we already miss you so much. — with Pat Hussain, Paulina Helm-Hernandez, Mandy Carter, Suzanne Pharr, Mab Segrest, Annie Ellman, Caitlin Elly Breedlove, Stephanie Guilloud, Pamela Jean McMichael and Cherry Hussain.
Comrades
Alexis Murphy June 2013;
With Probably Lyles, Jazz Franklin, Jadebroo KS, Mara B. Collins, Jess St. Louis, C. Saenz Becerra, Alexander Hollinghead, Pat Hussain, Jess Jude, Vanessa Faraj, Lucia Leandro Gimeno, Taryn Danielle, Kai Barrow, Gracie Aghapour, Aaron Kemmerer, Suzanne Pharr, Miguel Maria Caritu, Salem Abraham Acuna, Caitlin Breedlove, Hermelinda Cortes, Kate Shaps, Pressley Matt, Holly Hardin, Paulina Hernandez, Ashe Helm-Hernandez, Mary Hooks, Stephanie Guilloud and Laila Nur.
Queers #shutdownICE
Marisa Franco, November 21, 2013;
The queers #shutdownICE — with Kate Shaps, Paulina Helm-Hernandez, Suzanne Pharr, Probably Lyles, Stephanie Guilloud, Caitlin Breedlove, Lucia Leandro Gimeno and Kathryn Hamoudah.
Mary Hooks birthday
Kate Shaps January 19, 2014 ·
Last weds High on a mountaintop Mary Hooks welcomed in her 32 trip around the sun. We love u!!! We love walking this path w you. 2014 is y/ours, take it! And like u and yr cake say: Turn Up!! #32LooksGoooodOnYou #TurningItALLTheWayUp — with Mary Hooks, Serena Sebring, Salem Abraham Acuna, Jazz Franklin, Suzanne Pharr, Caitlin Breedlove, Probably Lyles, Hermelinda Cortes and Paulina Helm-Hernandez.
Project South
Suzanne Pharr - National Council of Elders, Knoxville, TN, board member Project South, 2015.
Ferguson solidarity
Thomas Wayne Walker August 15, 2014:
Organizations on the ground in st. louis, mo are calling for people across the u.s. to demonstrate at 2pm est *this saturday* against police murder, police militarization, and racism--in solidarity with the uprising in ferguson and demanding justice for mike brown. let's meet up at the corner of summit hill & hall of fame dr., where knox police killed an unarmed african-american man on may 18, 200... See More — with Holly Rainey, Elizabeth Wright, Michelle Christian, Alex Fields, Josh Smyser, Suzanne Pharr, Anne Barnett, Anna Masson, Saint Thomas LeDoux, Joshua Outsey, Meagan Thomas, Michelle Gibson, Cassie Watters, Elandria Williams, Sam Stratton, Jess Welch, Angel Ibarra, Joseph Woods, Kaitlin Malick, Andre Canty, Melanie Barron, Ben Allen, Erin Bicknese, Tom Torres, Ricki Draper, William Wilson, Bonnie Swinford, Joe Tolbert, Jr., Mickee Murray, David Alex Hayes, Margo Miller, JT Taylor and Karly Safar at Summit Hill and Hall of Fame Drive.
McMichael connection
According to Pam McMichael;
"There was actually one conversation I had before Creating Change that connected to what became SONG. Labor Day weekend of 1993, I had gone to a Fight the Right summit that the NGLTF was doing, where Suzanne Pharr was on a panel with Barbara Smith, Suzanne Goldberg, and Scot Nakagawa. They were talking about the lesbigaytrans movement having a broader agenda beyond single identity focus around queerness. They also talked about the attacks on queer people and what we needed to do to stop that. Now we weren't talking about forming a regional organization then, but we were talking about the issues that led to it, and these conversations were happening among other people as well. Then Suzanne and I had a particular conversation at Creating Change that led us to thinking about what we could do regionally, as Black and white women who are connected to different movements."[2]
Rural Organizing Project
Because of the national attention that Oregon attracted around the Oregon Citizens Alliance's "anti-gay campaigns" in the early 1990s, Marcy Westerling was able to make connections that were critical to the emerging vision for a rural progressive organization. In 1992 Suzanne Pharr came to Oregon from the Women's Project in Arkansas, in order to help create resistance to the right-wing mobilization. Her presence in the state was sponsored by the [Oregon Coalition Against Domestic and Sexual Violence]. Working with Westerling, they combined conscious-raising from the women's movement, and the multi-issue, anti-racist approach of the Women's Project's anti-poverty work and put it on the road in rural Oregon.
Setting up meetings in the rural communities that had fought battles around OCA's local anti-gay campaigns, Westerling brought people together to share experiences and discuss strategy. Scot Nakagawa of the Coalition for Human Dignity helped them with an analysis of the national and international structure of the right-wing movement, and the links between the Christian social conservatives and the racist right.
We discovered that groups which experienced this type of conscious-raising process were far more able to engage in long term organizing than groups that rose up around a particular crisis or outrage, without the benefit of seeing the big picture.
This was the genesis of the Rural Organizing Project.[3]
Revolutionary Strategies to Beat the Rising Right Wing
Revolutionary Strategies to Beat the Rising Right Wing, was a nationwide conference call organized by Freedom Road Socialist Organization, Sunday October 30, 2016.
What's the nature of this right-wing threat? What has this election cycle changed about the political terrain we're fighting on? How do we need to prepare for whats coming after the election? Hear about these crucial questions from our panel of top political strategists, including Nelini Stamp, Bill Fletcher, Jr., Linda Burnham, and Sendolo Diaminah.
Those invited, on Facebook included Suzanne Pharr.[4]
References