Suzanne Patzer
From KeyWiki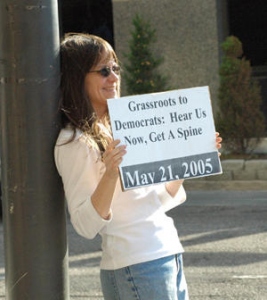 Suzanne Patzer is an Ohio activist.
Education
Patzer graduated from Columbus Technical Institute back in the 70s with a degree in Social Work. She earned a B.A. in Anthropology from the University of South Florida in Tampa in 1984. She late received my M.Ed. in Learning and Technology online from Western Governor's University and then an Ed.D in Education Administration Leadership online from Walden University[1].
Socialism and religion
Is religion a fault line on the Left? The topic was race, but religion quickly took center stage at "Breaking Bread," a Nov 7 1997 community dialogue on race relations at Columbus State Community College organized by Democratic Socialists of Central Ohio's Robert Fitrakis andSuzanne Patzer. The panelists were Barbara Ehrenreich, Cornel West, Luella Tapo of the Native American Indian Center, Rev. Dr. Jeffrey Kee of Building Relationships for Equality and Dignity (BREAD), Bill Moss of the Columbus School Board, and Baldemar Velasquez of the Farm Labor Organizing Committee (FLOC). Religion came up because Kee, Moss and Velasquez testified to their faith as their motive to struggle against injustice[2].
The Free Press
The Free Press in Ohio is run by the Columbus Institute for Contemporary Journalism[3].
CICJ Board of Directors includes;
References