Sue Webb
Jump to navigation
Jump to search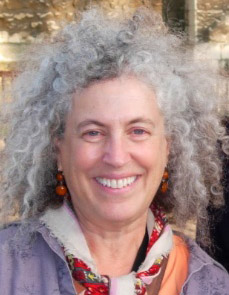 Susan (Sue) Vago Webb is co - editor of the People's World. She is a member of the Communist Party USA national board and has been involved in peace, community and social justice issues over many years.
She covered World Social Forums in Brazil and India for the PW and has participated in other international gatherings. Before joining the PW staff, she taught English as a second language and worked in editing, writing and office jobs.[1]
Sue Webb grew up in New York and raised her family of two daughters in Detroit and New Haven, Conn., where she was active in struggles to save jobs and public education. She currently lives in Rhode Island[2].
WEB DuBois Clubs of America
In 2014, Susan Vago Webb was listed a a friend on the DuBois Clubs Facebook page.[3]
Communist Party USA
In September 2006 the Peoples Weekly World[4]listed several members of the Illinois Communist Party USA.
Joan Elbert, Barbara Russum, Bea Lumpkin, William Appelhans, Bill Mackovich, Carolyn Black, Carroll Krois, Dee Myles , Doug Freedman, Frank Lumpkin, John Bachtell, Kevin Collins, Lance Cohn, Mark Almberg, Marguerite Horberg, Martha Pedroza, Mike Giocondo, Pepe Lozano, Roberta Wood, Scott Marshall, Shelby Richardson, Sijisfredo Aviles, Sue Webb, Terrie Albano.
Peoples World 2015
New member phone bank
New member phone bank Public · Hosted by Communist Party USA.
Saturday, April 15, 2017 at 11 AM - 4 PM EDT
Your living room
We're organizing a phonebank to our new members on Saturday and we need your help. The callfire service allow you to make the calls from home, using your smartphone, laptop or deskstop. You'll get a real charge from talking to them! Aint' nuthin like it!! Please click "going" if you can make calls! Thanks!
Those invited to participate on on Facebook included Susan Vago Webb.
References