Stephanie Porta
Jump to navigation
Jump to search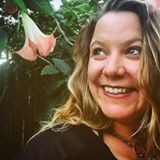 Template:TOCnestleft Stephanie Porta...is a Florida activist. She was born and raised in Orlando, Florida. After graduating with honors from American University in Washington DC, she worked on several campaigns including raising Florida's minimum wage in 2004, passing police accountability reforms in Orange County, as well as winning foreclosure prevention programs and affordable utility campaigns and more. In 2010, Stephanie co-founded Organize Now & Florida Institute for Reform and Empowerment to work on the needs of Florida's low and moderate income communities and is currently executive director for both. For more than a decade, Ms. Porta has worked on successful campaigns for candidates and issues— including environmental justice, community safety, community development, health care, public education and more. More recently, Stephanie led the effort to pass Earned Sick Time in Orange County in 2014. Stephanie has been recognized by the Orlando Sentinel, Orlando Weekly and Orlando Magazine for her leadership around government transparency and issues facing the working poor.[1]
"Y'all, we are gonna WIN JUSTICE this year"
Stephanie Porta September 15 2018:·
Y'all, we are gonna WIN JUSTICE this year. -#FreedomTicket #ActionForFreedom #BringItHome SEIU Florida Florida Student Power Network Sunrise Movement Florida Organize Florida — with Theo Webster, Amy Busefink, Coyuca Jones, David Caicedo, Ashley Green, Amaris E. Leon, Korey Wheeler, Giovanni Bravo Ruiz, Hannah Holland, Sophia Glover, Ollie Grossen, Melissa Morales, Edgar Comellas, Jose Luis Marantes and Rhyane Wagner.
"We fight for racial and economic justice"
Tomas Kennedy January 24, 2018:
Kind of like The Avengers, except instead of crappy action movies we fight for racial and economic justice. #SWAG — with Tim Heberlein, Asa R. Rogers-Shaw, Stephanie Ighodaro, Yulissa Arce, Devin Coleman, Desmond Meade, Stephanie Porta, Andrea Mercado, Isabel Vinent Grimany and Phillip Agnew.
Local Progress training
Tomas Kennedy July 21 2018:
‪Defending local democracy panel with Local Progress, Campaign to Defend Local Solutions and Florida Immigrant Coalition. ‬ — attending Orlando Activist Training on Local Democracy with Jorge Mendoza, Stephanie Porta, Marcus L. Dixon, Francesca Menes and Mel Lopez at Orlando Public Library.
Health Care for America Now (HCan)
As of Sept 2009 Stephanie Porta was Florida state contact [2]for Health Care for America Now, representing ACORN.
Southeast Regional Powershift: Youth Leader Training
Southeast Regional Powershift: Youth Leader Training, Orlando Friday 19 February 2016, 2016, 22:00 Organized by : Ralph Benton Wilson Iv.
Hosted by New Florida Majority, Florida Institute for Reform and Empowerment, and UnKoch My Campus.
Poised to be one of the most transformational years ever, 2016 is already filled with seemingly unreal manifestations of injustice. With a growing income inequality gap, high corporate greed, increased influence by the Koch brothers, sea-level rise, police brutality, and continued environmental degradation we definitely have our work cut out for us.
Bottom line, we need a shift in POWER.
That is why on Feb 19-20, 2016 community leaders and organizers will be hosting a youth leadership training session for committed young people from around the region to assemble a team to mobilize for the Southeast Regional PowerShift conference this September.
In this training we are looking for groups to explore connections between their goals and the power structures they are working against, the progressive framework that tie the work of activists and community leaders together, and develop a network of committed and passionate youth leaders who will lead us in the future.
Those signalling intention to attend on Wherevent included Olivia Quinn, Rachel Stevens, Evan Weber, Fatima Ait Rami, Yulissa M. Arce, Ralph Benton Wilson Iv, Hannah Procell, Tim Heberlein, Talia Smith, Ava Howard, Gladys Nobriga, Indiga Flor, Lakey Love, Brittany Jacobs, Juddie Passion, Sam Michael Sickels, Erin Elizabeth Fagan, Everton St Patrick Foster, Sean Estelle, Kaila Rose Varano, Amanda Freeman, Steven Sloan, Nico Gumbs, Amy Ritter Valdivia, Haley Stickney, Amina Minka Spahic, Heiner Buchholz, Stephanie Porta.[3]
Second Chances/NFM connection
Tim Heberlein January 26, 2016:
A great team supporting Second Chances!
To support Second Chances go to FloridiansforaFairDemocracy.org — with Serena Perez, Curtis Hierro, Eric Brakken, Lolalegriamaria Rodz, Stephanie Porta, Gihan Perera and Desmond Meade at The New Florida Majority.
References