Standish E. Willis
Jump to navigation
Jump to search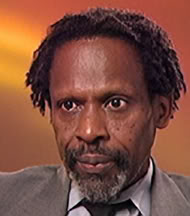 Template:TOCnestleft Standish E. Willis is a Chicago activist.
Malolm X College
Mr. Willis has been an "unrelenting activist for civil rights" since leading the charge to name Chicago's west side campus Malcolm X College in 1969.[1]
Chicago Committee to Defend the Bill of Rights Bicentennial Celebration
On November 10, 1991 Standish Willis was listed as a member of the 1991 Tribute Committee for the Chicago Committee to Defend the Bill of Rights Bicentennial Celebration.[2]
Committees of Correspondence Connection
In 1994 Standish E. Willis, Chicago was listed on a "Membership, Subscription and Mailing List" for the Chicago Committees of Correspondence, an offshoot of the Communist Party USA.[3]
Legal activism
He has been one of the most important figures in fighting for justice for Burge torture victims. He worked as an attorney at the civil rights legal firm, The People's Law Office, where he represented torture victim Aaron Patterson. In fighting for Patterson, Willis mobilized community activism and organized a fundraising and awareness concert headlined by hip-hop artist, Common.
Willis also took the complaints of Chicago Police torture victims to the international body, The Organization of American States, where he and his colleagues presented evidence to the OAS while members of the U.S. State Department sat in attendence.
Willis runs his own legal practice, and heads the Chicago Council of Black Lawyers.[4]
Evening with Sister Helen Prejean
The Chicago Committee to Defend the Bill of Rights and the Bill of Rights Foundation presented an evening with anti death penalty campaigner Sister Helen Prejean March 15, 2007.
The event was endorsed by: Timuel Black, Jane Bohman, Locke Bowman, Thomas Breen, Rep. Danny Davis, Tony Fitzpatrick, Aviva Futorian, Bernard Harcourt, Jeffrey Howard, Rabbi Peter S. Knobel, Elizabeth Kooy, Peter Kuttner (IATSE Local 600), Barbara Lannan and John Lannan, Haki Madhubuti, Martin Marty, Lisel Mueller, Sara Paretsky, Father Arturo Perez, Mary Powers, Dick Simpson, Elizabeth Solomon, Thomas Sullivan, Studs Terkel, Scott Turow, Standish E. Willis ; All Saints' Episcopal Church, Campaign to End the Death Penalty, Black Radical Congress, Center on Wrongful Convictions, 8th Day Center for Justice, Illinois Coalition to Abolish the Death Penalty, The Lannan Foundation, the MacArthur Justice Center, Midwest Center for Justice, Murder Victims Families for Human Rights, National Alliance Against Racist and Political Repression[5]
Free Mumia Abu-Jamal
In 2008 Standish Willis an Attorney of National Conference of Black Lawyers, Chicago, IL signed a statement circulated by the Partisan Defense Committee calling for the release of convicted "cop-killer" Mumia Abu-Jamal.[6]
References