Silvia Fabela
Jump to navigation
Jump to search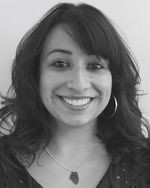 Template:TOCnestleft Silvia Fabela is Local Progress Campaigns Director, Center for Popular Democracy.
Bio
Silvia is the Campaigns Director on Local Progress, a network of elected officials from across the country who are dedicated to passing progressive legislation at the municipal level. She coordinates strategic multi-city campaigns on immigrant rights, civil rights, economic justice and democracy and voting.
Silvia joined the Local Progress team after leading the AFL-CIO's young worker program, NextUp. In that role, Silvia designed and implemented a strategic and measurable plan for NextUp, which engaged young workers on issues such as securing a stable future through good jobs, racial and gender justice, access to affordable and quality higher education.
Prior to the AFL-CIO, Silvia was senior staff on the OUR Walmart campaign at the United Food and Commercial Workers for eight years where she led an alliance of Walmart associates, union members and community partners in changing Walmart around solidarity actions, including Black Friday strikes. Two of her proudest accomplishments in that work included Walmart changing its pregnancy policy for women and winning 1.3 million working people a $2 raise in response to the campaign. Silvia graduated from Monmouth College in Illinois with a Bachelor of Arts in Political Science and minor in Spanish.[1]
National Lawyers Guild Reference
In the National Lawyers Guild publication Guild Notes spring 2015 edition, Silvia Fabela was referenced in an article[2] titled "We Want $15 an Hour and Full-Time Work" by Edmundo Saballos:
""It's not just about Walmart workers, but about all of us… We're in the struggle for all workers in the US," Cyndi Murray, a worker organizer with OUR Walmart told 40 participants at the January 19th panel discussion, "What's next in the fight to organize Walmart and in the struggle for a living wage?" DCNLG Labor & Employment Committee and the NLG chapter of the University of the District of Columbia's David Clarke School of Law organized the event. Murray was joined by Silvia Fabela and attorney Joey Hipolito, both with the United Food and Commercial Workers International Union (UFCW), and Ari Schwartz, with DC Jobs with Justice."
Hosted at the only publicly funded university in Washington DC, the event took place in a period of renewed resistance by working people to the decline in their working and living conditions. Last November, workers organized by OUR Walmart, with the support of the UFCW, carried out sit-down strikes in Walmart stores in Washington DC. Previously, in 2014, the DC City Council, under pressure from community groups and the labor movement, passed legislation requiring Walmart to pay its employees $12.50 per hour. The "Large Retailer Accountability Act", as the legislation was called, was later vetoed by then Democratic Mayor Vincent Grey. The Mayor's veto came after Walmart threatened to cancel plans for the stores under construction at that time.
[...]
Silvia Fabela explained how these victories at Walmart have changed the conversation of how a responsible corporation should act. She also said that recent actions have sparked important discussions of what city "development" should look like as alternatives to the current gentrification model in Washington DC.
Joey Hipolito explained the role of the legal department of the UFCW in supporting the workers. Lawyers have been crucial in demanding that Walmart respect the right of workers to raise demands on the job.
Finally, Ari Schwartz told participants in the forum about ways they could support the workers at Walmart. Schwartz invited participants to join Respect DC and other community organizations in pressuring Walmart to sign a "community based agreement" that would require further concessions from the corporation.
References