Shiree Teng
From KeyWiki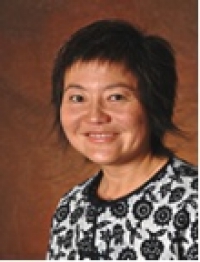 Shiree Teng is a Northern California activist.
Background
"When I first came to this country not speaking a word of English, I used to watch a lot of TV to learn English. One day on the 6 o'clock news, I saw a group of angry white parents throwing rocks at yellow school buses carrying small black children from Roxbury to South End; they called themselves BusStop. I knew then there was something very fundamentally wrong with this country."
Shiree Teng has worked in the social sector for 30 years as a social and racial justice champion – as a front line organizer, network facilitator, capacity builder, grantmaker, and evaluator and learning partner. Shiree brings to her work a lifelong commitment to social change and a belief in the potential of groups of people coming together to create powerful solutions to entrenched social issues.
Shiree has an intimate understanding of the issues and challenges related to working in communities of color and dynamics of class, culture and power. Having spent her life in the social sector, Shiree comes to the work from the perspective of building capacity. For the past twelve years, Shiree has worked as a Program Officer and Consultant to Packard Foundation's Organizational Effectiveness program. Shiree leads the statewide technical assistance team of La Piana Associates to support The California Endowment's Healthy Returns Initiative. She has worked on the evaluation and capacity building teams for the Hewlett Foundation's Neighborhood Improvement Initiative. She is also the lead evaluator for NCDI's five-year capacity building effort funded by the W.K. Kellogg Foundation in Benton Harbor, Michigan, as well as the Mid-South Delta region. Shiree leads by serving: she uses a culturally-based approach and relies on core competencies of strategic thinking, listening and synthesizing, connecting, and mobilizing action.
Shiree chairs the board of Ella Baker Center for Human Rights and previously LeaderSpring and other social sector groups. In 2008, Shiree received the Alliance of Nonprofit Management Capacity Builder of the Year Award, and was a member of Grantmakers for Effective Organizations (GEO) National Conference Planning Committee.
Born and raised in Hong Kong, Shiree is fluent in three Chinese dialects. Having lived and worked in Watsonville and Salinas with cannery and farmworkers, Shiree has a functional understanding of Spanish. She holds degrees in Social Welfare and Psychology from the University of California, Berkeley and is a doctoral student in Human and Organizational Development at Fielding Graduate University. She lives in the Fruitvale District in Oakland.
Consulting clients include One East Palo Alto, National Community Development Institute, and South of Market Community Action Network.[1]
Watsonville/Sexual misconduct allegations
Watsonville City Councilman Oscar Rios — who in 1992 became the first Salvadoran-born mayor in the U.S. — rose to power in South County while, two women say, he used his prominence in a labor strike to fondle, grope and force himself upon them sexually.
Rios announced his resignation February 2018. On Tuesday, he extended his term to March 7. He declined to discuss separate allegations that he masturbated and ejaculated on a fellow strike supporter accompanying him on trips to recruit donors during the 18-month Watsonville canning strike in the mid-1980s.
Shiree Teng of Oakland said she traveled with Rios to Los Angeles, Santa Maria, King City, Stockton and Woodland. When Rios often pulled over for the night, she said he put his hands all over her body and down her pants and forced her to perform oral sex multiple times.
The "outrageous acts of sexual violence" happened about 20 times from 1985 to 1989, Teng said.
Teng said Rios first attacked her three weeks after she arrived to Watsonville from New York City in 1985. She said Rios forced her against a desk, pushed himself between her legs and kissed Teng in her bedroom at her Lincoln Street home during an organizers' party when she was 28 years old.
At first, she was in shock. She didn't scream. She told no one.
Teng, 59, said she felt "trapped" as a Northern California Strike Support Committee key organizer compelled to work with Rios, who became a paid organizer for the Cannery Workers Organizing Project.
"We were colleagues," she said. "I felt like, if I had moved away, I would be betraying my beliefs, betraying why I came to Watsonville in the first place."
It became a "dark period" in her life, she said.
"I didn't want to look at him. I didn't want to touch him. I didn't want to be touched," Teng said.
Teng, a consultant for nonprofits, said the #MeToo movement empowered her to tell her story about being sexually violated by a powerful man.
She said she told Rios "no" multiple times and expressed disinterest. She also told friends but did not initially receive support to speak out.
"I felt like there was no escape from being around him, asking for his opinion, listening to and doing what he recommended for the advancement of the strike," Teng said. "I was to blame for the choices I made about what I did and didn't do, but I hold him accountable for overstepping my boundaries and stomping on my sense of consent."
He resigned after news outlets in Santa Cruz County received a 14-page document with allegations by Teng and former UC Santa Cruz student Liz Bean. The document had statements from three others: friends and people who supported the strike.
Bean, 53, lives in Victoria, British Columbia, Canada and works as a volunteer-services coordinator helping immigrants and refugees. She said, before the #MeToo movement, she never told anyone that Rios violated her in a hot tub at his Watsonville home in 1988.
Bean was completing studies at UC Santa Cruz before starting a graduate program at UCLA that fall.
In spring 1988, a friend who was dating Rios invited Bean to visit her and Rios' Watsonville home. Bean said she was excited to meet Rios and had been inspired by the strike.
"He was very influential and well-respected within many political circles and among Watsonville residents," Bean said. "For me, it was kind of an honor to meet someone of such stature and prominence."
Bean, who also talked to the Sentinel, said she was invited to get in a hot tub with the couple.
Her friend had to go inside the house, she cannot recall why, leaving her alone with Rios, she said.
"We made small talk and I just remember him moving closer as we talked," Bean said. "As we talked, he got closer and stuck his finger in my vagina. It happened so fast. I didn't do anything or invite him to touch anything."
In December, Bean was video-chatting with her friend, Linn Lee of Santa Ana. They talked about their lives and, when the topic of #MeToo arose, Bean divulged her encounter for the first time.
"The tears started rolling down my face," Bean said. "I finally had the courage to say something."
Lee is friends with Teng. Bean did not know Teng but knew of her during the strike, she said. Over the years, Lee learned incremental details about what happened to Teng and told her Canadian friend she and Teng should talk.
"I was the one who brought them together," Lee said. "I said, 'You know, Liz, maybe you should say something.'"
Teng did tell some others about what happened to her.
Steve Morozumi, a former strike supporter who works at the University of Oregon, said Teng told him 30 years ago that Rios ejaculated on her at a South County beach.
"He was respected as a de facto leader because he bilingual, fluent in the culture and effective in charming and communicating ideas that helped unite the strikers and develop ways to move forward," Morozumi said.
Morozumi said he did not know Teng had not told many others and he was unaware of other encounters she experienced. He said he was frustrated that she was not being helped at the time.
"I moved away from Watsonville politics to northern Santa Cruz County to escape a growing sense of deceit and toxicity due to Oscar's malfeasance," Morozumi said.
Oakland author Peter Shapiro, who documented the strike in his book "Song of the Stubborn One Thousand," said he interviewed Teng in 2010 and she told him Rios had sexually assaulted her. She was reluctant to provide many details about the strike. Shapiro said he interviewed Teng again in 2014 and she gave more information about the strike and again mentioned that she was assaulted.
Rios issued a four-paragraph emailed statement Monday afternoon, saying he read the statements by Teng and Bean.
"I do not recall some of the events mentioned in those statements and I remember others from a different perspective," Rios wrote. "Nevertheless, I will not defend my conduct. Many years ago, I engaged in behavior that, upon reflection, was inappropriate."
Rios wrote that he did not want to become a distraction to the city's progress.
"I will not stand in the way of and will do what I can to support their healing," Rios wrote."[2]
LRS cadre
During her extensive involvement in the Watsonville strike, Shiree Teng was an active League of Revolutionary Struggle cadre.[3]
CLUW
In 1989 Deborah Lowe, was a contributor to League of Revolutionary Struggles' Unity, reporting on the recent Coalition of Labor Union Women conference in Seattle. She wrote about speakers Shiree Teng from the Teamsters San Francisco talking about a 16 month strike in Salinas, and Ida Torres from New York, opposing US aid to Contras.
Ella Baker Center supporter
In 2009 Shiree Teng was a financial supporter of the Ella Baker Center for Human Rights in Oakland, California.[4]
CPA 40th anniversary
On August 4th 2012 to celebrate Chinese Progressive Association (San Francisco)'s 40th Anniversary. CPA was proud to honor the National Guestworkers Alliance and New Orleans Workers Center for Racial Justice, the Free MUNI for Youth Coalition, and Jobs with Justice San Francisco.
Host Committee:
Rolland Lowe and Kathy Lowe • Grace Lee Boggs • Josue Arguelles • Supervisor John Avalos • Angelica Cabande • Supervisor David Campos • Mike Casey • Supervisor David Chiu • Antonio Diaz • Reverend Norman Fong • Conny Ford • Maria Guillen • Alicia Garza • Roger Kim • Supervisor Jane Kim • Helen Kim • Jee Kim • Mario Lugay • Supervisor Eric Mar • Gordon Mar • Alisa Messer • Luke Newton • Supervisor Christina Olague • Vincent Pan • Tim Paulson • Ai-jen Poo • Raquel Redondiez • Peggy Saika • Shiree Teng • Makani Themba-Nixon • Helena Wong • Miya Yoshitani[5]
Host Committee
The Chinese Progressive Association (San Francisco) Celebrates 45 years of Resilience and Resistance.
On Saturday, October 7, 2017, the Chinese Progressive Association (San Francisco) will celebrate our 45th anniversary with the theme, "Harnessing the Strength of a Thousand Rivers.
Host committee members were:
Fahd Ahmed, Alysabeth Alexander, Mike Casey, Myra Chow,Cathy Dang, Antonio Diaz, Supervisor Sandy Lee Fewer, Norman Fong, Conny Ford, Alicia Garza,George Goehl, Rudy Gonzales, Corinna Gould, Sherry Hirota, Dana Kawaoka-Chen, Helen Kim, Supervisor Jane Kim, Aarti Kohli, Laura Livoti, Gordon Mar, Xavier Morales, Vanessa Moses, Tim Paulson, Supervisor Aaron Peskin, Ai-jen Poo, and Mu Ping Poo, Supervisor Hillary Ronen, Saket Soni, Sarath Suong, Mabel Teng, Shiree Teng, Supervisor Norman Yee, Haeyoung Yoon, Miya Yoshitani, Anand Singh.[6]
Board members
Rockwood Leadership Institute board members, as of December 2017;[7]
RoadMap
Shiree Teng is a consultant with RoadMap, a Freedom Road Socialist Organization affiliated consultancy group .[8]
References