Sherry Linkon
Jump to navigation
Jump to search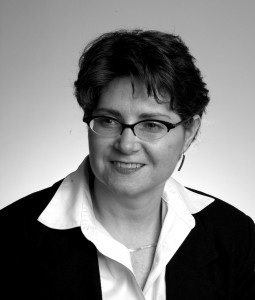 Sherry Linkon is Director of Writing Curriculum Initiatives and Professor of English at Georgetown University, where she has done extensive research, teaching, and leadership in Working-Class Studies.
How Class Works
At the How Class Works - 2002 Conference, panels included;
"Using Images to Teach Working-Class History"
"From 'The Steel City' to 'A Nice Place to Do Time': Images of Youngstown after Deindustrialization"
Kim Wilson, University of Massachusetts at Dartmouth, - Labor Extension
"Making Labor History Murals in the Community"
The "How Class Works - 2008" conference held at Stony Brook, New York, June 5 - 7, 2008, Center for Study of Working Class Life, proposed speakers list included: Sam Anderson, Catherine-Mercedes Brillantes Judge, Pedro Caban, Fuat Ercan, Claudia Fegan, Bill Fletcher, Jr., Tami Gold, Elizabeth Hoffman, Sara Jarayaman, Stathis Kouvelakis, Sherry Linkon, Meizhu Lui, Manning Marable, Jack Metzgar, Nelson Motto, Manny Ness, Bertell Ollman, Jeff Perry, Catherine Pouzoulet, David Roediger, Andrew Ross, John Russo, Vinny Tirelli, Michelle Tokarczyk, Richard Trumka and Joe Wilson.
Conference organiser was Michael Zweig Director, Center for Study of Working Class Life, Department of Economics State University of New York ,Stony Brook, NY[2].
References