Sharon Stricker
Jump to navigation
Jump to search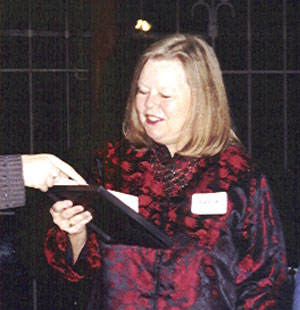 Sharon Stricker is the wife of Jackie Goldberg
New American Movement
In 1974 Sharon Stricker was a member of the Los Angeles chapter of the New American Movement.[1]
Socialist Community School
In the 1980s, Sharon Stricker was on the Organizing Committee of the Socialist Community School in Los Angeles.[2]
Tribute to Ben Dobbs
On Sunday, June 7, 1981, the Los Angeles Chapter of the New American Movement sponsored a Tribute to Ben Dobbs for "His lifelong commitment to socialism". The event was held at the Miramar-Sheraton Hotel, Santa Monica, California. Sponsors of the event included Sharon Stricker.[3]
Gay Rights Movement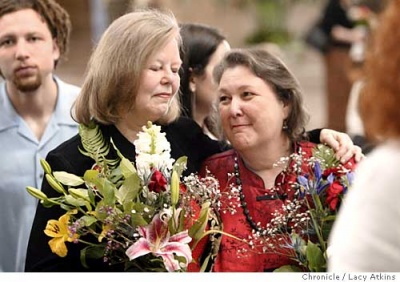 On Sept. 19 2003, California Governor Gray Davis signed measure AB-205 in San Francisco, California. Measure AB-205 is the domestic partners rights and responsibilities act of 2003. The measure, authored by Stricker's now-wife, Jackie Goldberg, grants same-sex domestic partners nearly all the rights, benefits and responsibilities currently only granted to married spouses.[4]
References