Scott Hiley
From KeyWiki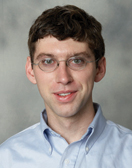 Scott Hiley is an Illinois activist and academic. He taught in the Department of French and Italian at Northwestern University.
Scott Hiley has taught French, literature, history, and philosophy at the high school, college, and post-graduate levels. A member of Communist Party USA since 2010, he is active in struggles against austerity and for education justice and labor rights. His articles have appeared in the People's World (US), the Morning Star (UK), and l'Humanité (France). He lives in a rural town in upstate NY.[1]
Marrie to Cori Marshall.
Education
Scott Hiley received his PhD in December 2007 from Yale University, where he was a Lopez Fellow in Medieval Studies, a Beinecke Summer Research Fellow, and Assistant Editor of Yale French Studies. He arrives at Northwestern from Reed College, where he taught French literature from the Middle Ages to the nineteenth century as well as French language.[2]
Supporting Democrats in 2018
Commies fighting for Democrats
In 2018, Communist Party USA leader John Bachtell worked on Lauren Underwood's campaign for the 14th District, as discussed with Communist Party USA comrades Joe Sims and Scott Hiley.[3]
In an article posted at CPUSA.org on November 26 2018,[4] John Bachtell wrote further on supporting democrats.
National Party Building Conference
National Party Building Conference Hosted by Communist Party USA and People's World.
Saturday, November 11, 2017 at 12 PM – 6 PM EST
Join Communist Party activists and members in a national conference. You can register here https://tinyurl.com/ycdouk3y
The conference will take place November 11th to 12th to plan our work in the fight against the Trump Administration and its white supremacist ruling class backers. Find information here about how to participate. http://www.cpusa.org/2017-national-party-building-conference-resist-organize-vote-grow/
The conference will be streamed from Chicago to regional meetings in New Haven, Los Angeles, and Orlando. Whether you're on the East Coast, West Coast, in the MIdwest or the South, you'll be able to participate.[5]
Those invited on Facebook included Scott Hiley.
Marxist Reading Group
In 2013 Scott Hiley and Keri Rautenkranz facilitated a Chicago Marxist Reading Group. Organizer was Charley Earp.[6]
African American Equality Commission
In July 2015, Members of African American Equality Commission Communist Party USA FaceBook group included Scott Hiley.[7]
Communist Party
Scott Hiley, Chicago, IL, submitted a paper to the CPUSA's 30th National Convention, "Convention Discussion: The language question"
As the Communist Party USA prepares for its 30th National Convention, our discussion forums have seen lively debates about the future of our Party, our connection to the American working class, and the language and symbols we use in our organizing.
New member phone bank
New member phone bank Public · Hosted by Communist Party USA.
Saturday, April 15, 2017 at 11 AM - 4 PM EDT
Your living room
We're organizing a phonebank to our new members on Saturday and we need your help. The callfire service allow you to make the calls from home, using your smartphone, laptop or deskstop. You'll get a real charge from talking to them! Aint' nuthin like it!! Please click "going" if you can make calls! Thanks!
Those invited to participate on on Facebook included Scott Hiley.
19th International Meeting of Communist and Workers' Parties
Scott Hiley and Dee Miles on behalf of the Communist Party USA, addressed the 19th International Meeting of Communist and Workers' Parties, which took place Nov. 2-3 2017 in St. Petersburg, Russia. The meeting was held in commemoration of the 100th anniversary of the October Revolution of 1917.[8]
Chicago YCL
Chicago Young Communist League (The Haymarket Club) June 1 2013 ·
Haymarket YCL out in red! Taking a lunch break after protesting in front of the White House for the freedom of the Cuban Five. Fight terrorism! Free the Five!
Earchiel Johnson, David Bender, Scott Hiley.
Mitrano connection
Communist Party USA member Scott Hiley worked Tracy Mitrano's campaign for the 23rd District in 2018.[9]
United Socialists initiative
United Socialists initiative is a Houston based Facebook group, run mainly by the Communist Party USA, but open to other leftist tendencies.
This group is for left unity. All factions of leftists welcome for open debate and forum discussion
United Socialists initiative closed Facebook group members, as of December 13, 2017 included Scott Hiley. [10]
References