Sarah Siskind
From KeyWiki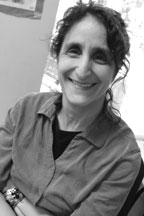 Sarah E. Siskind is a Madison Wisconsin based attorney with Barack Obama's old firm, Miner, Barnhill & Galland[1]. She is married to Joel Rogers.
Education
Yale College, 1974, B.A.
Harvard University Law School, Cambridge, Massachusetts, 1977, J.D., Doctor of Jurisprudence[2].
Past Employment
Vladeck, Waldman, Elias & Engelhard, P.C., 1982 - 1986.
Sugarman & Susskind, P.A., 1986 - 1987[3].
New Party founders
The two key founders of the New Party were Joel Rogers and Dan Cantor.
The first strategic meetings to plan the New Party were held in Joel Rogers' home in Madison Wisconsin in the very early 1990s. Present were Rogers' wife Sarah Siskind, Dan Cantor, ACORN leaders , Wade Rathke ,Zach Polett , Steve Kest and Jon Kest , Steve Cobble from the Institute for Policy Studies (in an advisory role), Sandy Morales Pope (for the first 18 months), Harriet Barlow and Barbara Dudley.
The very first meeting included Gerry Hudson from Democratic Socialists of America and SEIU and Gary Delgado, plus labor activists Sam Pizzigati and Tony Mazocchi. Anthony Thigpenn of Los Angeles was also approached, but though supportive did not wish to play a leadership role.[4]
Fusion voting
Sarah Siskind is Co-Author of, "Fusion: Mulitple party Nomination in the United States", Center for New Democracy, Madison, Wisconsin, 1993.
New Party lawyer
In 1997 Siskind took a case to the Supreme court to overturn state bans on "fusion" voting. The New Party, founded by Siskind's husband Joel Rogers leveraged off the concept of fusion voting, to elect leftist candidates, standing simultaneously on both the Democratic Party and New Party tickets.
Barack Obama signed up for this in 1996 when he ran as both a Democrat and New Party member for the Illinois State Senate.
The Supreme Court was skeptical[5];
With allusions to possible electoral chaos, justices of the U.S. Supreme Court expressed skepticism Wednesday over an effort to overturn 40 state laws that forbid nominations of the same candidate by more than one political party.
The high court heard arguments in a case from Minnesota that was orchestrated by a Wisconsin couple Joel Rogers, a University of Wisconsin-Madison law professor, and his wife, Madison attorney Sarah E. Siskind.
Rogers is a co-founder and national chair of the New Party, which describes itself as progressive and claims 10,000 members nationwide. The party has elected candidates for local offices in Wisconsin and elsewhere.
The case failed and '"fusion" voting was ruled unconstitutional. Deprived of its main tactic, and the New Party, went into sharp decline.
ACORN lawyer
In 2002 Sarah Siskind represented ACORN in a successful class action against sub-prime mortgage lender Household Finance Corporation.
Among Sarah Siskind's "representative cases" is listed[6];
ACORN, et al. v. Household International, Inc., 2002 WL 1563805 (Superior Court of California 2002).
For the last ten years, the firm (principally Sarah Siskind) has also represented individual consumers and organizational plaintiffs in class action lawsuits challenging predatory lending practices. These include a series of deceptive practices actions brought in Illinois, California and Massachusetts against Household Finance Corporation, and recently consolidated in In re Household Lending Litigation, Case No. C-02-1240 and Related Cases, N.D. Ca.) and settled for $152 million in benefits and future practice change relief...
Ms. Siskind currently represents ACORN (Association of Community Organizations for Reform Now) and individual plaintiffs in three deceptive practices actions against Wells Fargo Financial, Inc. in state court class actions pending in California (ACORN v. Wells Fargo and Cortazar v. Wells Fargo) and Illinois (Taylor v. Wells Fargo).
According to an November 25th 2003 press release[7].
Household, ACORN and consumers reach proposed settlement
CHICAGO -- Household International, Inc., a wholly owned subsidiary of HSBC Holdings plc (NYSE:HBC), the Association of Community Organizations for Reform Now (ACORN), and a series of borrowers from across the United States, announced today they have reached a proposed settlement of nationwide class action litigation relating to the mortgage lending practices of Household's two U.S. branch -based businesses, Household Finance Corporation and Beneficial Corporation.
The core of the proposed settlement is a Foreclosure Avoidance Program (FAP). FAP will provide relief to Household borrowers who are delinquent on their payments and at risk of losing their homes.
Components of FAP include:
Interest rate reductions.
Waivers of unpaid late charges.
Deferral of accrued unpaid interest.
Principal reductions.
Sarah Siskind and Miner, Barhill & Galland presumably made money. ACORN was able to force another mortgage lender to make more soft loans to their "core constituency".
Obama donor
Sarah Siskind has been a generous donor to Barack Obama's political campaigns[8].
Sarah Siskind Contribution List in 2008
Siskind, Sarah MADISON, WI
53726 Miner Barnhill/Attorney $200 01/29/2008 G OBAMA FOR AMERICA - Democrat
53726 Miner Barnhill/Attorney $-200 01/29/2008 P OBAMA FOR AMERICA - Democrat
53726 Miner Barnhill/Attorney $1,000 01/29/2008 P OBAMA FOR AMERICA - Democrat
53726 Miner Barnhill/Attorney $500 12/19/2007 P OBAMA FOR AMERICA - Democrat
53726 Miner Barnhill/Attorney $1,000 10/10/2007 P OBAMA FOR AMERICA - Democrat
References