Sarah Pillsbury
From KeyWiki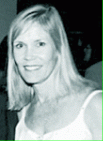 Sarah Pillsbury, a film producer and philanthropist, received her bachelor's degree from Yale in 1974 and moved to Los Angeles where she attended UCLA film school. She began her career working in documentaries and was the associate producer on The California Reich, which was nominated for an Academy Award for Best Documentary Feature.
In 1976, she co-founded the Liberty Hill Foundation to support progressive organizing in Los Angeles. In 1979, she produced Ron Ellis' Board and Care, which won the Academy Award for Best Live Action Short Subject.
Pillsbury is a native of Minnesota and has two children, Nora and Will. She lives in Pacific Palisades.[1]
Career
Pillsbury joined forces with Midge Sanford in 1981 to form Sanford/ Pillsbury Productions. Together they have produced nine feature films including Desperately Seeking Susan, River's Edge, Eight Men Out, Love Field, and How to Make an American Quilt. Additionally, they have produced four television films including the Emmy Award-winning HBO film And the Band Played On. Pillsbury has participated in numerous conferences and as a guest speaker at many universities and films schools including UCSB, UCLA, USC, the American Film Institute, the North Carolina School of the Arts, and Yale University, where she received a Tercentennial Medal.[2]
Michael Kieschnick connection
Michael Kieschnick April 24, 2019 ·
Frannie and I were delighted to be part of recognizing a lifetime of joyous activism and progressive leadership from Torie Osborn at the Liberty Hill Foundation event last night. I met Torie when she ran the pathbreaking Redwood Records (Holly Near and others) four decades ago, and have seen her work wonders ever since. Plus, as a great bonus, we got to catch up with even longer time friend Sarah Pillsbury, who co-founded Liberty Hill. — with Torie Osborn and Frances Hall Kieschnick.
Service
Pillsbury continues to serve on the Board of Directors of the Liberty Hill Foundation, as well as the Board of Trustees of Occidental College and the Board of Directors of Artists for a New South Africa. She is on numerous advisory boards, including the Minnesota Film Board and the Progressive Los Angeles Network (PLAN). She is a member of the Academy of Motion Picture Arts and Sciences, the Academy of Television Arts and Sciences and the Los Angeles Institute for the Humanities.[3]
DSA potential donors list
On January 21, 1992 Steve Tarzynski, National Political Committee of Democratic Socialists of America, wrote a letter to "Harold" (probably Harold Meyerson).
"Following is the list of possible major donors I can think of to pledge support for Trish and our program in southern California. Additions and comments sorely needed."
Question marks in original list.[4]
Los Angeles DSA potential donors list
On July 26 1992 California Democratic Socialists of America leader Steve Tarzynski wrote a draft "major donor letter" for Southern California DSA, inviting donors to join the Upton Sinclair Club of DSA[5]
We know you have been generous in supporting DSA's important work in the past. We'd like to develop a core of at least twelve people who will pledge 1,000 annually to keep our Organization working for Southern California DSA. We invite you to be one of those people. This select group of members and friends would have a key role in rebuilding a democratic left opposition in California.
This unique group of individuals would form the "Upton Sinclair Club" which will act in an advisory role meeting with the Southern California DSA leadership at an annual brunch. Sinclair Club members will receive a quarterly bulletin reporting on Southern California DSA's progress, and will have an opportunity to meet international DSA spokespeople and international guest speakers in more intimate small group settings. Admission to all local, statewide, and national DSA events in the Southern California would be complimentary with membership in the Sinclair Club.
The draft was accompanied by a "List of Potential major donors to DSA"
"Westside Friends of Jackie Goldberg"
Signatories to a letter from Westside Friends of Jackie Goldberg, dated January 15, 1993 were;
Progressive Los Angeles Network
Circa 2002 , Sarah Pillsbury, Sanford/Pillsbury Productions, served on the Advisory board of the Democratic Socialists of America dominated Progressive Los Angeles Network.[6]
Liberty Hill Foundation
As at 2009, Sarah Pillsbury, Co-Founder and Board Emeritus, was on the Board of Directors of the Liberty Hill Foundation, a Los Angeles based organization seeking to advance movements for social change through a combination of grants, leadership training and alliance-building.[7]
References