Sandy Pappas
From KeyWiki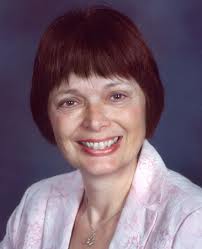 Sandy L. Pappas was first elected to the Minnesota House of Representatives in 1984, where she served three terms. In 1990 she was elected to the Minnesota State Senate and is now serving her 6th term. Her district includes downtown St. Paul, inner city neighborhoods to the west, north and south of downtown, and the area surrounding the state capitol.
Currently Senator Pappas chairs the Senate Higher Education Budget and Policy Committee. She also serves on the Finance Committee, the State and Local Government Oversight Committee and its Budget Division, the Capital Investment Committee and the Legislative Commission on Pensions and Retirement.[1]
Background
Born in Hibbing, Minnesota, Pappas attended the University of Minnesota, is a graduate of Metropolitan State University, and has an MPA degree from the Kennedy School of Government at Harvard University. She is married to Neal Gosman, and they have three married daughters.[2]
Saint Paul Supports Keith Ellison Fundraiser
August 13, 2006 Saint Paul Supports Keith Ellison Fundraiser with Congresswoman Betty McCollum, Mayor Chris Coleman, Commissioner Toni Carter, at the home of Dan Cramer and Cassie Cramer, Saint Paul.
"The list of those expected to show up smiling and fork over the moola reads like a who's-who of tax-and-spend big government in St. Paul": Sen. Ellen Anderson, Rep. Matt Entenza, Chief Bill Finney & Linda Finney, Rep. Alice Hausman, Council Member Lee Helgen, Rep. Sheldon Johnson, School Board Member Kazoua Kong-Thao, Council President Kathy Lantry, Rep. John Lesch, Rep. Tim Mahoney, Rep. Carlos Mariani, Council Member Debbie Montgomery, Revs. Byron Moore & Sharon Moore, Sen. Mee Moua, School Board Member Al Oertwig, Comm. Rafael Ortega, Sen. Sandy Pappas, Rep. Michael Paymar, Comm. Victoria Reinhardt, (former Mayor) Jim Scheibel, School Board President Elona Street-Stewart, Rep. Cy Thao, Council Member Dave Thune, Rev. Carl Walker. [3]
Progressive Minnesota endorsement
Despite the successful effort by conservative Democratic Party forces to deny Progressive Minnesota the opportunity to use fusion in the fall of 1996, the "state legislative candidates that sought our nomination still see themselves as Progressive Minnesota candidates, and we're still backing them in the general election". Progressive Minnesota/New Party endorsed candidates included Ellen Anderson, Karen Clark, Andy Dawkins, Linda Higgins, and Sandy Pappas. Progressive Minnesota has also endorsed Green Party USA State Assembly candidate Cam Gordon.[4]
Foung Hawj Volunteer team
Imam Asad Zaman March 28, 2017;
With Foung Hawj VolunteerTeam, Patricia Torres Ray, Danny Schoen, John Hoffman, Sandy Pappas and Matthew Klein.
References