Saikat Chakrabarti
Jump to navigation
Jump to search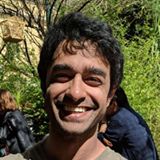 Template:TOCnestleft Saikat Chakrabarti lives in Knoxville Tennessee. From Fort Worth Texas, served as Alexandria Ocasio-Cortez's Chief of Staff before he quit in August 2019 to join New Consensus along with Alexandria Ocasio-Cortez's communications director Corbin Trent.
Saikat Chakrabarti is under investigation for alleged campaign finance misconduct as of August 4 2019.
Background
"The 32-year-old Fort Worth native came to the Bernie Sanders campaign after growing disillusioned with the tech world. He co-founded Mockingbird, a web design tool, and then built up the product team at the payment processor Stripe. That followed a brief stint on Wall Street right out of Harvard.
According to the Washington Examiner,[1] Federal Election Commission filings "showed he siphoned more than $1 million in political contributions into two private firms that he also owned."
"Chakrabarti, who graduated from Harvard and made millions in the tech industry, founded two PACs — Brand New Congress and Justice Democrats — to rally behind liberal candidates in elections....Both PACs raised about $3.3 million in mostly small dollar donations in 2016 and 2017. FEC filings revealed that about one-third of the money was allocated to two private businesses with names nearly identical to the PACs, Brand New Congress LLC and Brand New Campaign LLC."
Education
Harvard University Computer Science 2003 – 2007.
Ocasio-Cortez campaign
Alexandria Ocasio-Cortez 2018, Campaign Chair. New York City.
Brand New Congress
Brand New Congress Co-founder, Apr 2016 – Aug 2017.
In 2016 Saikat Chakrabarti was a board member of Brand New Congress.
Bernie 2016
Bernie 2016, Director of Organizing Technology. Burlington, VT.
Built tools for volunteer teams to organize to get Bernie Sanders elected. Involved in conceptualizing and implementing national voter contact programs.[2]
Justice Democrats
In December 2016, Cenk Uygur, Kyle Kulinski, a Young Turks network colleague who hosts "Secular Talk," and Zack Exley and Saikat Chakrabarti, top Bernie Sanders campaign staffers launched Justice Democrats, a Political Action Committee (PAC) that "aims to recruit and fund a slate of primary challengers under an anti-corporate, progressive banner."[3]
Saikat Chakrabarti, Justice Democrats executive director, was director of organizing technology for Bernie Sanders' presidential campaign.[4]
Key people Swearingen campaign
A co-management team of Walt Sarkees, of Morgantown, and Brandi Miller, of Buckhannon, will handle day-to-day operations. Teri Dalton, also of Morgantown, has been named campaign treasurer. Saikat Chakrabarti, Justice Democrats executive director and former director of organizing technology for Bernie Sanders' presidential campaign, will remain as coordinating liaison to the Paula Jean Swearengin for US Senate campaign.[5]
References