Ruth Sidel
From KeyWiki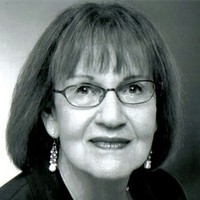 Ruth Sidel was the sister of Jerome Grossman and the wife of Victor Sidel.
Background
Ruth Sidel received her B A. from Wellesley College, her M.S.W. from the Boston University School of Social Work, and her Ph.D. from Union Graduate School. Her research interests center around poverty, particularly its impact on women and children, and the need to develop a comprehensive, universal family policy in the United States. She has made several study visits to China and has written extensively on health care and human services in China as well as in Great Britain and Sweden. She teaches Introduction to Sociology, Child Welfare and special seminars such as Childhood in New York and Women and Leadership.
She is the author of several books including On Her Own: Growing Up in the Shadow of the American Dream and Keeping Women and Children Last: America's War on the Poor. Her most recent book, Unsung Heroines: Single Mothers and the American Dream, was published by the University of California Press in 2006.
Communist Party Rosenberg/Sobell Front Ads
Rosenberg supporters placed a large ad in the New York Times newspaper of Wed., June 18, 1975, p. 50, entitled "What Are They Afraid Of"? with a theme of "Open The Files of the Rosenberg Case!"
The ad included the names of the original signers of this ad, plus "sponsors" from the US and Canada, some several hundred names, many of whom in both lists, were open or congressionally identified members of the Communist Party USA and their well-documents sympathizers.
Those listed included;
Ruth Sidel - longtime leftist (position-wise she appears to be the wife of Victor Sidel, MD, a far-left, pro-Hanoi member of the "Defoliation" teams.
Victor Sidel MD - leftist member of the doctors' group who supported Hanoi (and some, the Red Chinese) during the Vietnam war. They focused on exaggerated and made-up claims concerning the use of Agent Orange to defoliate certain areas of vegetation in South Vietnam to deny the invading North Vietnamese troops food and shelter, as well as to provide US and allied base camps with clear areas around their defense perimeters.
Honoring the Sidels
New York City Democratic Socialists of America held a fundraising bash on December 7 1992, at which longtime activists Ruth Sidel and Victor Sidel were awarded the Paul Du Brul Memorial Award. Approximately 150 people gathered to honor the Sidels, to enjoy a performance by Pete Seeger and Randy Harris, and to hear remarks by Manhattan Borough President Ruth Messinger and other political and labor leaders.[1]
Socialist Scholars 1997
The Democratic Socialists of America sponsored 1997 Socialist Scholars Conference was held March 28- 30 at the Borough of Manhattan Community College in New York[2].
Speakers included: Mimi Abramovitz, Daniel Singer, Harry Magdoff, Istvan Meszaros, Barbara Epstein, Ruth Sidel, Carlos Vilas, Rep. Jerrold Nadler, L. A. Kauffman, Leo Panitch, Hector Figueroa, David Abdulah, Louise Merriweather, Ngugi wa Thiongo, Amiri Baraka, Sonia Sanchez, Alexandr Buzgalin, Leith Mullings, Axel Queval, Pap Ndale, Jean-Pierre Page, and "dozens more..."
National Jobs For All Coalition
In 2010, Ruth Sidel, Prof. of Sociol., Hunter College, was listed as serving on the advisory board of the Democratic Socialists of America dominated National Jobs For All Coalition.[3]
References