Rudy Lozano, Jr.
Jump to navigation
Jump to search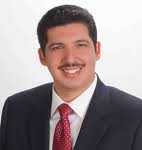 Rudy Lozano, Jr. is a Chicago activist. He is the son of Rudy Lozano and the brother of Communist Party USA member Pepe Lozano.
Rudy follows in the footsteps of his slain activist father Rudy Lozano, Sr. an organizer for the International Ladies Garment Workers Union who, in 1983, ran for Alderman of the 22nd Ward in an attempt to be the first Mexican-American on the Chicago City Council.
He lives in Little Village with his wife, Celia Lozano. [1]
Education
Rudy Lozano, Jr. earned his Bachelor's degree in Community and Youth Organizing at Northeastern Illinois University and is in 2011, was in the process of completing his Master's degree in Educational Leadership at the University of Illinois at Chicago.[2]
Comrades
John Bachtell December 3, 2018 ·
Labor, community and cultural leaders Laura Cambron, Pepe Lozano, Rudy Lozano, Jr. and Carl Rosen. at Polish Highlander Alliance of North America.
Chicago New Party
Nelson Soza volunteered for the ACORN Political Action Committee to work the Funston precincts with Rudy Lozano Jr. during the successful New Party campaign of for Willie Delgado, running for State Representative, 35th Ward[3].
Activism
As a mentor and educator at the Little Village Lawndale High School, Lozano "motivated hundreds of youth to pursue their educational goals, graduate high school, attend college and successfully enter the workforce. To enable regular attendance at school without fear of sporadic gunshots, Rudy organized with families around safe passages to and from school, after-school programs to enrich education, and anti-violence initiatives that kept many young people in school and out of gangs".
Lozano has "advocated for job-training programs for displaced workers and stood alongside union members fighting for pensions and health insurance. He believes strongly in organizing for better wages and working conditions to transform low-wage jobs into living-wage careers".
A graduate of AmeriCorps, Public Allies Chicago, and, most recently, Leadership Greater Chicago, Lozano has "analyzed today's toughest social problems, brought together diverse groups of people to tackle those problems, and articulated an inclusive, democratic vision for urban neighborhoods. Lozano carried that vision into his first campaign for State Representative. Though his campaign energized hundreds of volunteers across generations, it fell just a few hundred votes short of toppling a longtime incumbent. Rudy pledged to run again".
After the campaign, Lozano began working for the Instituto del Progreso Latino where he connects unemployed and underemployed workers to emerging green industries. In the recent fight to pass the Illinois DREAM Act, Lozano organized parents and undocumented students to attend rallies, spoke before immigrant rights organizations, and visited the offices of Senator Dick Durbin and other elected officials to press for the legislation's passage.[4]
Obama worker
Pepe Lozano and Rudy Lozano, Jr. worked on Barack Obama's 2004 US Senate campaign.
CCDS Convention
Rudy Lozano, Jr. addressed the Committees of Correspondence for Democracy and Socialism 5th National Convention, July 21-23, 2006.
The "Economic and Social Justice" panel featured:[5]
2009 State Rep. campaign

On November 3, 2009, Jesus Garcia announced his candidacy as a Cook County Commissioner for the 7th District to usher in a new era of reform, accountability, transparency and efficiency in government for the benefit of working people. His campaign theme: Clean it up, make it work.
His running mate was Communist Party USA affiliate Rudy Lozano, Jr., for State Rep. in the 21st District.
Garcia won his race, Lozano narrowly lost.
Communist Party affiliation
In early 2010, Rudy Lozano, Jr. ran for public office in Chicago, on a Democratic Party ticket, with running mate Jesus Garcia and Independent Political Organization backing.
Lozano was the individual referred to in this Young Communist League USA paper;[6]
Thousands of miles away in Chicago, another younger comrade is running for a similar position. The organization pushing his election, the IPO (Independent Political Organization) shares many of our values and has many of our members (and ex-members) among its ranks. It is a leadership development body for future candidates like our comrade, whose affiliations with the Communist Party are well-known throughout the city even though he is running as a Democrat.
In a report of the Communist Party USA's Mexican American Equality Commission, prepared as part of the discussion leading up to the Communist Party USA's 29th National Convention May 21-23, 2010, the Commission wrote of several electoral victories, of people obviously associated with the party;[7]
Mexican Americans are a necessary force in the struggle to breakthrough the right wing obstructionism and counteroffensive and win progressive changes in health care, jobs and income, immigration, civil rights, labor rights and a more reasonable foreign policy in on going electoral struggles and the coming elections.. Mexican Americans are strong supporters of the Obama administration's efforts to move away from the right wing policies of the past and to move for progressive reform as evidenced by the 76% approval rating of California Latinos for Obama, in the January 2010 poll by the California Public Policy Institute. These developments are reflected in the strong races of Rudy Lozano for Illinois legislature, Rick Nagin for the Cleveland City Council and the big victory of Jesus "Chuy" Garcia as Cook County Commissioner in Illinois and Ana Rizo as Mayor of Maywood one of the cities of greatest immigrant concentration in Los Angeles County.
Communist funeral
On April 24, 2011, Congressmembers Jan Schakowsky and Danny Davis, addressed the funeral service of Communist Party USA member Frank Lumpkin, whose ashes were interred next to the famous Haymarket Memorial in nearby Forest Home Cemetery. Among those who paid tribute to Lumpkin's lifelong work were congresspeople, state legislators, the governor of Illinois Pat Quinn, union and community leaders.
Communist Party leaders in attendance included Scott Marshall, Roberta Wood, Pepe Lozano, Rudy Lozano, Jr. and Jarvis Tyner.[8]
National Party Building Conference
National Party Building Conference Hosted by Communist Party USA and People's World.
Saturday, November 11, 2017 at 12 PM – 6 PM EST
Join Communist Party activists and members in a national conference. You can register here https://tinyurl.com/ycdouk3y
The conference will take place November 11th to 12th to plan our work in the fight against the Trump Administration and its white supremacist ruling class backers. Find information here about how to participate. http://www.cpusa.org/2017-national-party-building-conference-resist-organize-vote-grow/
The conference will be streamed from Chicago to regional meetings in New Haven, Los Angeles, and Orlando. Whether you're on the East Coast, West Coast, in the MIdwest or the South, you'll be able to participate.[9]
Those invited on Facebook included Rudy Lozano, Jr..
2nd State Rep. run
On June 25, 2011, Rudy Lozano announced his second bid for State Representative. The 21st district includes portions of Garfield Ridge, Brighton Park, Cicero, Little Village, Lyons, Summit, Riverside, Bedford Park and Stickney.[10]
Endorsements
Omar connection
Ilhan Omar, and Rudy Lozano, Jr.
Preckwinkle connection
Rudy Lozano, Jr. and Toni Preckwinkle, March 2019.
references