Roxana Tynan
Jump to navigation
Jump to search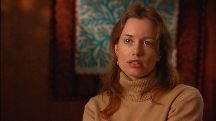 Roxana Tynan is a Los Angeles activist.
Background
Roxana Tynan joined Los Angeles Alliance for a New Economy in 2001 and served as deputy director for six years until assuming the position of executive director in February 2012. She has "spent her entire career advancing the cause of social and economic justice".
Ms. Tynan was the guiding force behind LAANE's groundbreaking Community Benefits Program, which has pioneered a new model for economic development in Los Angeles and across the country. She negotiated many of LAANE's Community Benefits Agreements as well as the Los Angeles Superstore Ordinance, which has successfully limited Walmart's expansion efforts in Los Angeles.
Ms. Tynan has been instrumental in the expansion of LAANE's work and impact over the past decade. She has also played a leading role in developing LAANE's community organizing department, mentoring dozens of young organizers and creating one of the region's most effective grassroots recruitment and advocacy programs.
Prior to joining LAANE, Ms. Tynan served as economic development deputy to L.A. City Councilmember Jackie Goldberg, working to encourage responsible economic growth. During her tenure with Councilmember Goldberg she helped negotiate the country's first Community Benefits Agreement, which ensured living wages for hundreds of workers on the Hollywood and Highland development. She also worked with the Yucca Corridor Coalition to fight slum conditions and successfully advocate for the city to build affordable housing and public parks.
Ms. Tynan worked as an organizer for the Hotel and Restaurant Employees Union in Las Vegas and Los Angeles for four years. A graduate of Yale, she is bilingual in English and Spanish. She lives with her husband in Highland Park.[1]
The Next Agenda Conference
Progressive LA: The Next Agenda Conference was held On October 20, 2001 in Los Angeles at the California Science Center.
The Progressive Los Angeles Network (PLAN) and the Institute for America's Future "will co-sponsor an important conference -- the Next Agenda Conference -- designed to celebrate recent victories, build upon Los Angeles' progressive momentum, and link local issues with a national progressive agenda. The conference will also help solidify a more strategic and integrated progressive movement in Los Angeles".
Speakers included Roxana Tynan, Los Angeles Alliance for a New Economy[2]
Villaraigosa "talent pool"
According to Harold Meyerson of the LA Weekly, newly elected Mayor Antonio Villaraigosa can call on a "locally based progressive talent pool" that includes such policy activists as Occidental government professor Peter Dreier and nonprofit housing advocate Jan Breidenbach (in housing), Roxana Tynan of the Los Angeles Alliance for a New Economy (in development), Larry Frank of UCLA's Labor Center (in work-related issues), and the Liberty Hill Foundation's Torie Osborn (for general administrative genius).[3]
National Leading From the Inside Out Alum
Roxana Tynan, Deputy Director, Los Angeles Alliance for a New Economy, was a 2004 Rockwood Leadership Institute National Leading From the Inside Out Alum.[4]
LA DSA conference
An "insurgent" Hilda Solis was a keynote speaker at the 2005 Democratic Socialists of America national conference "Twenty-First Century Socialism" in Los Angeles, with DSA leaders Peter Dreier and Harold Meyerson.
Saturday evening delegates recognized the contributions of DSA vice chair and Washington Post]columnist Harold Meyerson, Occidental College sociologist and longtime DSAer Peter Dreier and insurgent California Congress member Hilda Solis (D) who in turn provided in-depth perspectives of the political scene.
Other speakers included ACORN chief organizer Wade Rathke, Kent Wong of the UCLA Labor Center and Roxana Tynan, lead organizer of the Los Angeles Alliance for a New Economy.[5]
Liberty Hill Commissions Training Program
Liberty Hill Commissions Training Program Sponsorship Committee members: Sheila Kuehl (Chair), Director, Public Policy Institute at Santa Monica College and former State Senator; Dean Hansell President, Board of Fire & Police Pension Commissioners; Lara Bergthold, Principal, Griffin Schein; Aileen Adams, Deputy Mayor of Strategic Partnerships Office of Mayor Antonio Villaraigosa; Stewart Kwoh, President, Asian Pacific American Legal Center; Kathay Feng, Executive Director, Common Cause; Tom Saenz, President and General Counsel, Mexican American Legal Defense and Educational Fund (MALDEF); Torie Osborn, Deputy Mayor of Neighborhood and Community Services Office of Mayor Antonio Villaraigosa; Larry Frank, Deputy Chief of Staff, Office of Mayor Antonio Villaraigosa; Pascual Romel, Deputy Mayor for the Environment, Office of Mayor Antonio Villaraigosa; Nolan Rollins, President & CEO Los Angeles Urban League; Helen Torres, Executive Director Hispanas Organized for Political Equality (HOPE); Regina Freer, Professor, Occidental College, Vice President, Planning Commission; Sharon Delugach, Community Engagement Coordinator, American Federation of Teachers; Roxana Tynan, Executive Director Los Angeles for a New Economy (LAANE). Honorary Co-Chairs: Supervisor Mark Ridley-Thomas, Assemblymember Jimmy Gomez, Assemblymember Holly Mitchell, Assemblymember Bob Blumenfield.[6]
Los Angeles Women's march
The Women's March on Washington took place in January 2017, with sister marches also being held all over the country in support of the march. Thousands of people" are gathering and participating in the Los Angeles march, with countless celebrities joining in as well". One of the organizers was Emiliana Guereca'
Speakers
References