Rosalyn Baxandall
Jump to navigation
Jump to search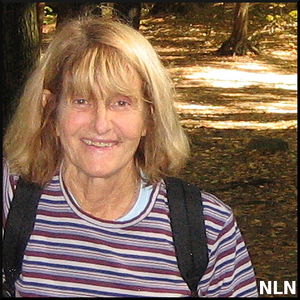 Template:TOCnestleft Rosalyn Fraad Baxandalldied October 13 2015, at the age of 76, from kidney cancer.
Her political strategies were wide-ranging and adept - as they would have to be to further her sweeping vision. Baxandall was a shaping member of important second-wave feminist organizations (Redstockings and New York Radical Women) and a pioneer of abortion rights in the United States. She was a faculty member in American Studies at the State University of New York-Old Westbury, where she raised students' consciousness about women's history and labor history (and above all the intersections between the two). She wrote and edited books, wore costumes to "zap" demonstrations, marched in antiwar protests, introduced activists to each other, thought seriously about how to raise children.
One of Baxandall's greatest contributions was her ability to identify and convey the many locations of the political. She focused on women's bodies (through her early organizing for abortion rights, for instance). She attended to cultural productions (drawing upon fiction, poetry and songs as evidence in her historical work). She addressed issues related to housing (joining the struggle for integration as an undergraduate at the University of Wisconsin-Madison and co-authoring a book about suburbanization, "Picture Windows: How the Suburbs Happened"). She focused on the domestic (pointing to her mother's growing dismay at having stepped away from her career to stay home with Rosalyn and her two sisters). She identified the political ramifications of child care - not only access to it (which she organized for in Madison), but also the content of the care (playing a significant role in the establishing of Liberation Nursery, New York's first feminist day care center).
Baxandall's 1987 book about pioneering feminist, labor organizer, and Communist Party USA leader Elizabeth Gurley Flynn, "Words on Fire," is a case in point. She convincingly demonstrates that Flynn's experiences as a woman are inseparable from her effectiveness as a socialist organizer - giving Flynn a kind of credit that is all too rare. (Even the Communist writer Mike Gold, who dates his own political awakening to hearing Flynn speak in the park, turns her into a male character at the end of his important 1930 novel "Jews Without Money.") In her attention to Flynn's relationship with Marie Equi, she became one of the first scholars of the U.S. left to bring sexuality into her analysis - an approach that is finally picking up real steam in our moment.
One of Baxandall's political strategies was a kind of brave and moving honesty that is also profoundly useful. For instance, when Baxandall spoke out in support of abortion rights in 1969 - at an event that would turn out to be a touchstone in that movement - she described her own (illegal) procedure.
In the many areas of Baxandall's activism, she productively insisted on the centrality of labor - and also on the need to expand what "counts" as labor. Along with feminist academics Linda Gordon and Susan Reverby, Baxandall assembled a variety of testimony to create a valuable documentary history of working women in the United States, "America's Working Women." The book's approach is appropriately ambitious, taking into its purview factory and office work, farm and housework, service and kin-work. Later in her life, she manifested this focus by teaching at the City University of New York's Joseph S. Murphy Institute for Worker Education and Labor Studies - and in a prison, where, it is "becoming increasingly acknowledged, serious exploitation of labor takes place".
Baxandall's longstanding devotion to social change did not come without a cost. She described the toll on her childhood of the 1950s blacklist in "Red Diapers: Growing Up in the Communist Left". She writes that her community was "shattered" during the traumas of the witch-hunt (which, of course, gives a layered meaning to the guerrilla-theater organization she worked with, the Women's International Terrorist Organization from Hell, or W.I.T.C.H., which did, target the House Un-American Activities Committee - HUAC - at one point). Still, Baxandall identifies positive results of her upbringing. Growing up, "communist values were our social and cultural identity," she writes, going on to note, "Even in the 1950s, the age of U.S. dominance and insulation, we learned a version of internationalism."
When FBI agents parked outside her home for two days during the witch-hunts, the two girls responded by throwing tampons at their car.[1]
WEB DuBois Clubs of America
In 2014, Rosalyn Baxandall, was listed a a friend on the DuBois Clubs Facebook page.[2]
Socialist Scholars Conference 1990
The Socialist Scholars Conference 1990, held September 6-8, at the Hotel Commodore, New York, included panels such as:[3]
Rethinking the American Communist Legacy
Socialist Scholars Conference 1992
Rosalyn Baxandall, Michael E. Brown, Annette Rubinstein, editor, Science and Society and Anders Stephanson were speakers on the Rethinking the History of Communism: 1910 - 1992 panel sponsored by Research Group on Socialism and Democracy at the Tenth Annual Socialist Scholars Conference. The conference was held April 24-26, 1992 at the Borough of Manhattan Community College, New York City[4]
Communist "Manifestivity"
On October 30 and 31, 1998 the Brecht Forum presented the "Communist Manifestivity to celebrate the 150th Anniversary of the Communist Manifesto" at Cooper Union's Great Hall, New York.
Individual endorsers of the event included Rosalyn Baxandall.[5]
How Class Works
At the How Class Works - 2002 Conference, panels included;
MDS Board member
On February 17, 2007, the Movement for a Democratic Society held a well attended conference[7]at New York City's New School University.
The business portion of the meeting followed with each board nominee introducing themselves to the conference. The board, a very diverse group, was voted in by acclamation... Board nominees where were not able to attend the conference were included in the appointment by acclamation. The list included Elliott Adams, Panama Vicente Alba, Tariq Ali, Stanley Aronowitz, David Barsamian, Rosalyn Baxandall, John Bracey, Jr., John Brittain, Robb Burlage, Noam Chomsky, Jayne Cortez, Carl Davidson, Angela Davis, Bernardine Dohrn, Barbara Epstein, Gustavo Esteva, Lawrence Ferlinghetti, Stephen Fleischman, Bill Fletcher Jr, Tom Hayden, Gerald Horne, Florence Howe, Mike James, Robin D G Kelley, Alice Kessler Harris, Rashid Khalidi, Mike Klonsky, Betita Martinez, Ethelbert Miller, Roxanne Dunbar-Ortiz, Barbara Ransby, Patricia Rose, Michael Rossman, Studs Terkel, Charlene Teters, Jerry Tucker, Immanuel Wallerstein, Cornel West, Leonard Weinglass and Howard Zinn.
Feminists for Peace and Barack Obama
In early 2008 Rosalyn Baxandall for State University of New York/Old Westbury signed a petition circulated by Feminists for Peace and Barack Obama[8].
In the coming elections, it is important to remember that war and peace are as much \"women\'s issues\" as are health, the environment, and the achievement of educational and occupational equality. Because we believe that all of these concerns are not only fundamental but closely intertwined, this Tuesday we will be casting our vote for Senator Barack Obama as the Democratic nominee for President of the United States.
Progressives for Obama
In 2009 Rosalyn Baxandall was listed as a signer of the Progressives for Obama website and as affiliated with American Studies, SUNY Old Westbury.[9]
"Support Bill Ayers"
In October 2008, several thousand college professors, students and academic staff signed a statement Support Bill Ayers in solidarity with former Weather Underground Organization terrorist Bill Ayers.
In the run up to the U.S. presidential elections, Ayers had come under considerable media scrutiny, sparked by his relationship to presidential candidate Barack Obama.
We write to support our colleague Professor William Ayers, Distinguished Professor of Education and Senior University Scholar at the University of Illinois at Chicago, who is currently under determined and sustained political attack...
We, the undersigned, stand on the side of education as an enterprise devoted to human inquiry, enlightenment, and liberation. We oppose the demonization of Professor William Ayers.
Rosalyn Baxandall of the SUNY Old Westbury signed the statement.[10]
Campaign for Peace and Democracy
Baxandall is listed as an endorser of the Campaign for Peace and Democracy, as of March 15, 2010.[11]
External links
References