Roque Ristorucci
From KeyWiki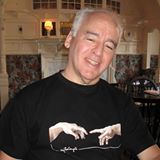 Roque Ristorucci is a New York activist.
WEB DuBois Clubs of America
In 2013, Roque Ristorucci was listed a a friend on the DuBois Clubs Facebook page.[1]
YWLL
In the early 1970s Roque Ristorucci was Executive Secretary of the Young Workers Liberation League[2].
Communist Campaign
New York Communist Party USA election poster circa 1972. Candidates were;
Communist Party member
On February 8 and 9, 1975, the Second National Conference in Solidarity with Chile was held at Concordia Teachers College in the Chicago suburb of River Forest. Known Communist Party USA members sponsoring the event included Roque Ristorucci [3]
CoC National Conference endorser
In 1992 Roque Ristorucci, United Federation of Teachers, New York, endorsed the Committees of Correspondence national conference Conference on Perspectives for Democracy and Socialism in the 90s held at Berkeley California July 17-19.[4]
CoC training school
According to Georgia Wever the first Leadership Training School ever organized by the Committees of Correspondence took place during July 1998 , at a woodland location in upstate New York. For almost a week, the 24 participants - who came from Northern California, Chicago, North Carolina, South Carolina, and the New York metropolitan area - "talked, challenged, sang, learned, swam, disagreed, feasted, danced, camped, and asked questions."
The curriculum was planned by a committee composed of Mael Apollon, Robin Busch, Leslie Cagan, Pat Fry, Bobby Greenberg, Mel Pritchard, Roque Ristorucci and Zach Robinson. In the follow-up to the Leadership Training School, the curriculum planning committee became the National Education and Literature Committee. It is co-chaired by Bob Greenberg and Mel Pritchard.
Interactive sessions were led by Timothy V. Johnson and Shirley McClain.
References