Robin D. G. Kelley
From KeyWiki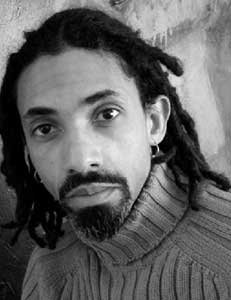 Robin D G Kelley is professor of American studies and ethnicity at the University of Southern California. He is one of the most distinguished experts on African American studies and a celebrated professor who has lectured at some of the most recognized learning institutions in the United States. He is currently the Gary B. Nash Professor of American History at UCLA. Kelley's research and teaching interests range widely, covering the history of labor and radical movements in the U.S., the African Diaspora, and Africa; intellectual and cultural history (particularly music and visual culture); urban studies, and transnational movements. Kelley has written remarkable award-winning books which include: Thelonious Monk: His Story, His Song, His Times; Race Rebels: Culture Politics and the Black Working Class; Yo' Mama's DisFunktional!: Fighting the Culture Wars in Urban America; and Freedom Dreams: The Black Radical Imagination. In 2012, he completed the book Africa Speaks, America Answers: Modern Jazz in Revolutionary Times (Harvard University Press). Kelley's work includes seven books as well as over 100 magazine articles, which have been featured in such publications as The Nation, Monthly Review, The Voice Literary Supplement, The New York Times, The New York Times Magazine, Rolling Stone, Code Magazine, Utne Reader, and African Studies Review. His career spans several esteemed universities, including serving as a Professor of History and Africana at New York University as well as acting as Chairman of NYU's History Department.
He received his PhD in US History and MA in African History from UCLA and by the age of 32 he became one of the youngest full professors in the country at NYU. He was also the William B. Ransford Professor of Cultural and Historical Studies at Columbia and helped to shape programs at its Institute for Research in African American Studies.[1]
Early life
Robin Kelley grew up in New York, in the Harlem/Washington Heights area. His mother was a single parent whose "politics were informed by her spiritual convictions". She was a member of the Self-Realization Fellowship. Paramahansa Yogananda. Back in the 1960s, everyone was reading Autobiography of a Yogi[2], "which wasn't political, but it informed a kind of bohemian, collectivist politics and a concern with the public".
Radicalization
Makani Themba, who is the Founding Director of the Praxis Project, is Robin Kelley's older sister, "so she was a role model as well in terms of her high school and college activism, mainly around issues of race".
The siblings became involved in the All-African People's Revolutionary Party and then the Communist Workers Party[3].
Like a lot of young African Americans, especially growing up in New York City, where the Black Panther Party had a presence and had a free breakfast program in our area, where Black Nationalism was in the fabric of social life, you just can't help it. Race becomes the dominant factor. It was not until I got to college and then listening to my sister, that we began to move towards Marxist/Leninist politics. That led both of us to join the Communist Workers Party. To go from the All-African People's Revolutionary Party to the Communist Workers Party made sense in the early 1980s. It may not make sense to young people today.
Robin D. G. Kelley further elaborated on his, and his sister Makani Themba-Nixon's involvement with the Communist Workers Party, in "Wicked Theory, Naked Practice: A Fred Ho Reader", by Fred Wei-han Ho, foreword, page 2;
Makani and i were especially sensitive to issues of Black-Asian unity, since we were both students at UCLA, where the Third World Coalition built strong ties between African American, Asian, and Latino students. And we were members of the communist Workers party...with strong roots in the Asian American and Black Liberation movements. We were as concerned about the racist murder of Vincent Chin as we were with the murders of Michael Stewart and Eleanor Bumpurs. But by 1986, were feeling thoroughly defeated. The Jesse Jackson campaign was supposed to be the Left's great moment to build a radical grassroots movement...Then the CWP imploded, shedding its Marxist base and re-inventing itself as the New Democratic Movement in 1985. The party adopted adopted the line that "knowledge workers", or left of liberal technocrats were the movement's future. Makani and I didn't stay much longer.
Education
Kelley has a Ph.D. in United States history and an M.A. in African history from UCLA, and a B.A. in history from California State University, Long Beach[4].
Career
By the age of 32, Kelley was one of the youngest full professors in the country and author of two books, including the award-winning "Race Rebels: Culture, Politics, and The Black Working Class." His teaching and research interests have focused on African diaspora, urban studies, working class radicalism and cultural history with an emphasis on music.
Kelley served as chair of the history department at New York University since 2002, and professor of history and Africana studies since 1994. As a distinguished visiting professor in African-American studies, he taught at Columbia in 1996 and served as Columbia's Louis Armstrong Professor of Jazz Studies 2000-2001. He also held associate and assistant professor positions at the University of Michigan and at Emory University[5].
In 2003 Kelley was appointed to Columbia's faculty as a full professor in the anthropology department and will "help shape and guide programs for Columbia's Institute for Research in African-American Studies."
"One of the most outstanding social scientists of his generation, Robin is an engaged thinker and a leading voice for contemporary black urban issues," said Manning Marable. "We are pleased to have such a superb scholar and public intellectual at Columbia."
Kelley joins a "nationally prominent roster of interdisciplinary Africana experts at Columbia, including": Manning Marable, director of the Institute and professor of history, political science and public affairs; Professor of Anthropology Steven Gregory; Professors of Sociology Mignon Moore and Sudhir Venkatesh; literary scholars Professors Robert G. O'Meally and Farah Griffin.
Writing/achievements
In addition to his now seven books in print, Kelley has written more than 100 essays, opinion pieces, and book reviews for The Journal of American History, The Nation, New Politics, The New York Times, Black Music Research Journal, The Chronicle of Higher Education and other publications. He has edited and co-edited numerous works and is on the editorial board for a dozen publications on music, popular culture, African studies and American history, including the Institute for Research in African-American Studies Journal Souls. Kelley has received numerous awards for his writing over the years, and has served as an advisor for more than a dozen film projects, including Ken Burns' "Jazz" and Peter Jennings' "The American Century."
Kelley also has been granted fellowships from the Schomburg Center for Research in Black Culture, Dartmouth College, University of Melbourne, Australia, and University of California, Los Angeles (UCLA) and is the recipient of the Golden Dozens Teaching Prize from New York University. He was on the board of the New York State Council for Humanities (1996-98), the Rockefeller Foundation Grants in Humanities Review (1995, 1996 and 1998); and the program committee for the Organization of American Historians (1993-1994), and is a member of the Society of American Historians[6].
Black Radical Congress
In March 1998 "Endorsers of the Call" to found a Black Radical Congress included Robin Kelley, Historian, Africana Studies, New York University; Ida B. Wells-W.E.B Du Bois Network[7].
MDS Board member
Original members of the 2006 Movement for a Democratic Society board included[8];
Elliott Adams, Senia Barragan (Student Representative), David Barsamian, Noam Chomsky, Carl Davidson, Bernardine Dohrn, Bill Fletcher Jr, Bert Garskof, David Graeber, Tom Hayden, Gerald Horne, Mike James, Robin D G Kelley, Mike Klonsky, Ethelbert Miller, Charlene Mitchell, Michael Rossman, Mark Rudd, Howard Zinn.
On February 17, 2007, the Movement for a Democratic Society held a well attended conference[9]at New York City's New School University.
The business portion of the meeting followed with each board nominee introducing themselves to the conference. The board, a very diverse group, was voted in by acclamation... Board nominees where were not able to attend the conference were included in the appointment by acclamation. The list included Elliott Adams, Panama Vicente Alba, Tariq Ali, Stanley Aronowitz, David Barsamian, Rosalyn Baxandall, John Bracey, Jr., John Brittain, Robb Burlage, Noam Chomsky, Jayne Cortez, Carl Davidson, Angela Davis, Bernardine Dohrn, Barbara Epstein, Gustavo Esteva, Lawrence Ferlinghetti, Stephen Fleischman, Bill Fletcher Jr, Tom Hayden, Gerald Horne, Florence Howe, Mike James, Robin D G Kelley, Alice Kessler Harris, Rashid Khalidi, Mike Klonsky, Betita Martinez, Ethelbert Miller, Roxanne Dunbar-Ortiz, Barbara Ransby, Patricia Rose, Michael Rossman, Studs Terkel, Charlene Teters, Jerry Tucker, Immanuel Wallerstein, Cornel West, Leonard Weinglass and Howard Zinn.
Open letter to Andy Stern
On May 1 2008, Robin D. G. Kelley, Professor of History, USC signed an open letter to SEIU president Andy Stern in protest at SEIU move to force its local United Healthcare Workers into trusteeship.
"We are writing to express our deep concern about SEIU's threatened trusteeship over its third largest local, United Healthcare Workers (UHW). We believe that there must always be room within organized labor for legitimate and principled dissent, if our movement is to survive and grow. Putting UHW under trusteeship would send a very troubling message and be viewed, by many, as a sign that internal democracy is not valued or tolerated within SEIU. In our view, this would have negative consequences for the workers directly affected, the SEIU itself, and the labor movement as a whole. We strongly urge you to avoid such a tragedy."
Supporting Obama
Robin D.G. Kelley—delivered Hampshire College's eleventh annual Eqbal Ahmad Lecture on October 15, 2008. His talk was titled "Confronting Obama: A Primer on Race and Empire for the New U.S. President[10]."
In 2009 Robin D. G. Kelley, Historian was listed as a signer of the Progressives for Obama website.[11]
Center for Labor Renewal
In 2009 Robin Kelley was listed as an endorser of the Center for Labor Renewal[12].
Against the Current
In 2009 Robin Kelley was listed as an advisory editor of Against the Current, bi-monthly analytical journal of U.S. Trotskyite organization Solidarity .[13]
New Labor Forum
New Labor Forum is published by Center for Labor, Community, and Policy Studies, Joseph S. Murphy Institute for Worker Education & Labor Studies.
Editorial Board members listed, as of March 2013; were;[14] Elaine Bernard, Ron Blackwell, Barbara Bowen, Kate Bronfenbrenner, Arthur Cheliotes, Mike Davis, Amy Dean, Steve Early, Hector Figueroa, Janice Fine, Bill Fletcher, Jr., Juan Gonzalez, Marie Gottschalk, Gerald Hudson, Lisa Jordan, Tom Juravich, Robin D G Kelley, Jose LaLuz, Nelson Lichtenstein, Manning Marable, Ruth Needleman, Ai-jen Poo, Katie Quan, Adolph Reed, Daisy Rooks, Andrew Ross, Kent Wong.
Confronting Racial Capitalism conference
Paul Ortiz November 21, 2014:
With Cedric Robinson and Elizabeth Robinson in 2014 at the Confronting Racial Capitalism conference and thinking through the challenges we face today. The book that has grown from this collaboration, "Futures of Black Radicalism" is out NOW by Verso edited by Gaye Theresa Johnson and Alex Lubin and available for a 50% discount! . https://www.versobooks.com/books/2438-futures-of-black-radicalism — with Robin D. G. Kelley, Thulani Davis, Christina Heatherton, Danny Widener, Jordan T. Camp, Angela Davis, Ruth Wilson Gilmore and Elizabeth Robinson at The Graduate Center, CUNY.
Kopkind Colony
The Kopkind Colony Program Advisory Committee, as of 2015;[15] The Kopkind Colony Honorary Board, as of 2015;[16] Angela Ards, Fred Azcarate, Jennifer Berkshire, Pamela Bridgewater, Francis Calpotura, Margaret Cerullo, Tim Costello, Kim Diehl, Heidi Dorow, Scott Douglas, Theo Emery, Laura Flanders, Ku'umeaaloha Gomes, Joe Grabarz, Jennifer Gordon, Pronita Gupta, Muna Hamzeh, Amber Hollibaugh, Mary Howell, Janine Jackson, Si Kahn, Robin D. G. Kelley, KipuKai Kuali'i, Brad Lander, Eric Mann, Nikki Morse, Scot Nakagawa, Debbie Nathan, Amy Newell, Rev. James Orange, Robert Pollin, Verandah Porche, Luis Rodriguez, Deb Schwartz, Barbara Smith, Makani Themba-Nixon, Jerry Tucker
LeftRoots
In 2015 Robin D. G. Kelley supported LeftRoots.
REFUSE FASCISM
REFUSE FASCISM is an anti-Trump project of the Revolutionary Communist Party.
Initiators include (list in formation):
Bill Ayers, activist, educator
Herb Boyd, activist, author, journalist and teacher
Isabel Cardenas, Salvadoran-American activist, Los Angeles
Carl Dix, founding member, Revolutionary Communist Party, USA
Niles Eldredge, evolutionary biologist
Charles Gaines, visual artist
Everett Iron Eyes, Sr., Water Administrator, Standing Rock Sioux Tribe
Robin D. G. Kelley, Gary B. Nash Professor of American History at UCLA*
Fran Luck, Executive Producer of Joy of Resistance, Multicultural Feminist Radio at WBAI
PZ Myers, evolutionary developmental biologist
Arturo O'Farrill, composer and musician
Milton Saier, PhD, Professor of Molecular Biology, UCSD*
Yusef Salaam, one of the Central Park Five
Ted Sirota, jazz musician
Sunsara Taylor, writer, Revolution Newspaper
Cornel West, writer, professor
Rev. Frank Wulf, United Methodist minister
Andy Zee, spokesperson, Revolution Books
David Zeiger, filmmaker[17]
"Futures of Black Radicalism"
Paul Ortiz September 3, 2017:
"Futures of Black Radicalism". Edited by Gaye Theresa Johnson and Alex Lubin with contributions by Ruth Wilson Gilmore, Jordan T. Camp, Angela Davis, Nikhil Singh, Paul Ortiz, Erica Edwards, Robin D. G. Kelley and others! — at Verso Books.
Left Forum Advisory Board
In 2009 the Left Forum Advisory Board included Gilbert Achcar, Tariq Ali, Ashanti Alston, Anthony Arnove, Robin Blackburn, Barbara Bowen, Jack Bratich, Rose Brewer, Renate Bridenthal, Michael Brie, Stephen Brier, Stephen Eric Bronner, Paul Buhle, Joseph Buttigieg, Luciana Castellina, Angela Dillard, Stephen Duncombe, Hester Eisenstein, Barbara Epstein, Deepa Fernandes, Hector Figueroa, Harriet Fraad, Josh Freeman, Barbara Garson, Heather Gautney, Marvin Gettleman, Arun Gupta, Jack Hammond, David Harvey, Gerald Horne, Boris Kagarlitsky, Robin D. G. Kelley, Christine A. Kelly, Peter Kwong, Joanne Landy, Jesse Lemisch, Michael Lowy, Nivedita Majumdar, Manning Marable, Randy Martin, Liz Mestres, Susan O'Malley, Cathy Mulder, Leo Panitch, Christian Parenti, Thomas Ponniah, Barbara Ransby, Michael Ratner, Jan Rehmann, Gerardo Renique, Rainer Rilling, Colin Robinson, Nan Rubin, Roger Salerno, Stephen R. Shalom, Neil Smith, Richard Smith, Meredith Tax, Eleni Varikas, Victor Wallis, Joseph Wilson.[18]
References