Robert Naiman
Jump to navigation
Jump to search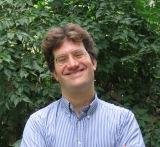 Template:TOCnestleft Robert (Bob) Naiman is an Illinois activist.
Committees of Correspondence Connection
In 1994 Robert Naiman, Urbana was listed on a "Membership, Subscription and Mailing List" for the Chicago Committees of Correspondence, an offshoot of the Communist Party USA.[1]
Open Letter to Obama on Iran
In 2008 Robert Naiman of Just Foreign Policy, Washington, DC signed an online petition "A Open Letter to Barack Obama on Iran".[2]
Jobs with Justice
In 2009 Bob Naiman was Illinois contact for Jobs with Justice.[3]
Meeting with Mahmoud Ahmadinejad
On September 21, 2010, Robert Naiman attended a meeting at a midtown hotel with President of Iran, Mahmoud Ahmadinejad, and approximately 130 members of the U.S. "peace and social justice movements", as well as "major figures in the Black activist community."[4]
Facebook group
Members of the Champaign-Urbana Democratic Socialists of America closed Facebook group, August 2017 included Robert Naiman.[5]
References