Robb Burlage
Jump to navigation
Jump to search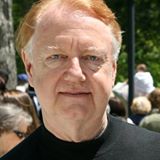 Template:TOCnestleft Robb Kendrick Burlage ...
An Open Letter to the New New Left From the Old New Left
An Open Letter to the New New Left From the Old New Left.
Now it is time for all those who yearn for a more equal and just social order to face facts.
By Former leaders of the Students for a Democratic Society. April 16, 2020.
On April 13, 2020, Senator Bernie Sanders urged his supporters to vote for the presumptive Democratic nominee, former vice president Joe Biden. Writing as founders and veterans of the leading New Left organization of the 1960s, Students for a Democratic Society, we welcome Bernie's wise choice—but we are gravely concerned that some of his supporters, including the leadership of Democratic Socialists of America, refuse to support Biden, whom they see as a representative of Wall Street capital. Some of us are DSA members, but do not believe their position is consistent with a long-range vision of democracy, justice, and human survival....
We salute Bernie Sanders and our friends and comrades in DSA and in the diverse movements for social justice and environmental sanity that enabled them to rise. We look forward to joining together to build on and defend our accomplishments. And now we plead with all: Get together, beat Trump, and fight for democracy—precious, fragile, worth keeping.
The signers of this letter were founders, officers, and activists in Students for a Democratic Society between 1960 and 1969.
Signers included Robb Burlage.
WEB DuBois Clubs of America
In 2014, Robb Kendrick Burlage was listed a a friend on the DuBois Clubs Facebook page.[1]
IPS Trustee
In 1971 Robb Burlage was an Institute for Policy Studies Trustee[2].
Institute for Policy Studies
In 1993 Burlage was listed among "former fellows, project co-ordinators and staff" of the Institute for Policy Studies, Washington DC.[3]
How Class Works
At the How Class Works - 2002 Conference, panels included; 4.4 Class and Health
Oliver Fein, MD, Cornell University Medical School – Clinical Medicine and Clinical Public Health, and
Martha Livingston, SUNY College at Old Westbury – Health and Society
"Social Class, the Economic Determinants of Health, and the Health Inequalities Debate"
MDS Board member
On February 17, 2007, the Movement for a Democratic Society held a well attended conference[5]at New York City's New School University.
The business portion of the meeting followed with each board nominee introducing themselves to the conference. The board, a very diverse group, was voted in by acclamation... Board nominees where were not able to attend the conference were included in the appointment by acclamation. The list included Elliott Adams, Panama Vicente Alba, Tariq Ali, Stanley Aronowitz, David Barsamian, Rosalyn Baxandall, John Bracey, Jr., John Brittain, Robb Burlage, Noam Chomsky, Jayne Cortez, Carl Davidson, Angela Davis, Bernardine Dohrn, Barbara Epstein, Gustavo Esteva, Lawrence Ferlinghetti, Stephen Fleischman, Bill Fletcher Jr, Tom Hayden, Gerald Horne, Florence Howe, Mike James, Robin D G Kelley, Alice Kessler Harris, Rashid Khalidi, Mike Klonsky, Betita Martinez, Ethelbert Miller, Roxanne Dunbar-Ortiz, Barbara Ransby, Patricia Rose, Michael Rossman, Studs Terkel, Charlene Teters, Jerry Tucker, Immanuel Wallerstein, Cornel West, Leonard Weinglass and Howard Zinn.
Steering committee Rekindling Reform
As of July 2011, Robb Burlage served on the steering committee of Rekindling Reform;[6]
References