Richard Rorty
From KeyWiki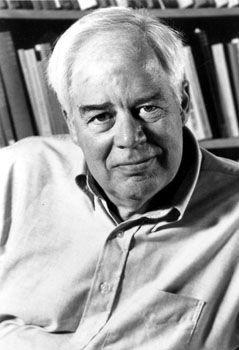 Richard Rorty (1931-2007)was a leading member of the Democratic Socialists of America Religion & Socialism Commission.
Campaign for America's Future
In 1996 Richard Rorty, University of Virginia was one of the original 130 founders of Campaign for America's Future.[1]
Speaking with Bernardine Dohrn
Richard Rorty and former Weather Underground Organization terrorist Bernardine Dohrn spoke together at a public gathering sponsored by The Center for Public Intellectuals & the University of Illinois-Chicago, April 19th-20th, 2002, at the Chicago, Illini Union; Bill Ayers and Barack Obama shared another panel at the same event.
"Intellectuals: Who Needs Them?
Panel I. Why Do Ideas Matter?
References