Regina Freer
From KeyWiki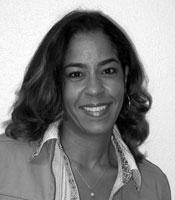 Regina Freer is a Professor, Politics; Advisory Committee, Urban and Environmental Policy, at Occidental College, Los Angeles.
Freer's research and teaching interests include race and politics, demographic change, urban politics, and the intersection of all three in Los Angeles.
Her current project is a political biography of Charlotta Bass, an L.A.-based African-American newspaper editor and activist who ran for vice president of the United States in 1952. Freer also serves on the board of the Southern California Library for Social Studies and Research and the Center for Juvenile Law and Policy at Loyola Law School. She is a former member of the funding board for Liberty Hill Foundation's Seed Fund.[1]
Liberty Hill Commissions Training Program
Liberty Hill Commissions Training Program Sponsorship Committee members: Sheila Kuehl (Chair), Director, Public Policy Institute at Santa Monica College and former State Senator; Dean Hansell President, Board of Fire & Police Pension Commissioners; Lara Bergthold, Principal, Griffin Schein; Aileen Adams, Deputy Mayor of Strategic Partnerships Office of Mayor Antonio Villaraigosa; Stewart Kwoh, President, Asian Pacific American Legal Center; Kathay Feng, Executive Director, Common Cause; Tom Saenz, President and General Counsel, Mexican American Legal Defense and Educational Fund (MALDEF); Torie Osborn, Deputy Mayor of Neighborhood and Community Services Office of Mayor Antonio Villaraigosa; Larry Frank, Deputy Chief of Staff, Office of Mayor Antonio Villaraigosa; Pascual Romel, Deputy Mayor for the Environment, Office of Mayor Antonio Villaraigosa; Nolan Rollins, President & CEO Los Angeles Urban League; Helen Torres, Executive Director Hispanas Organized for Political Equality (HOPE); Regina Freer, Professor, Occidental College, Vice President, Planning Commission; Sharon Delugach, Community Engagement Coordinator, American Federation of Teachers; Roxana Tynan, Executive Director Los Angeles for a New Economy (LAANE). Honorary Co-Chairs: Supervisor Mark Ridley-Thomas, Assemblymember Jimmy Gomez, Assemblymember Holly Mitchell, Assemblymember Bob Blumenfield.[2]
References