Randy Jackson
From KeyWiki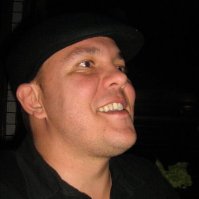 Randy Jackson is a 15-year veteran of social justice organizing and activism. Circa 2008 as Development Director of the Miami Workers Center, a strategy and organizing center for Miami's working class African-American, Latina and Caribbean communities fighting for self-determination and power.[1]
He is Development Director at New Florida Majority Greater New York City Area. Previously he worked for UNITY (formerly the Inter-Alliance Dialogue), Miami Workers Center, The Workplace Project.
At UNITY Randy Jackson led national staff for a national collaborative project between six leading national grassroots networks – Grassroots Global Justice Alliance, Jobs with Justice, National Day Laborer Organizing Network, National Domestic Workers Alliance, Pushback Network, and the Right to the City Alliance. Responsible for coordination of the UNITY Steering Committee comprised of the Executive Directors of all networks and alliances. Led foundation grant development and reporting, development and oversight of program activities of UNITY in the areas of countering criminalization and enforcement of detrimental immigration policies, jobs and economic recovery and climate justice. Liaison with working groups of UNITY.[2]
Randy Jackson currently work as Director of Development and Planning for ALIGN: The Alliance for a Greater New York, a longstanding alliance of labor and community organizations united for a just and sustainable New York. ALIGN works at the intersection of economy, environment, and equity to make change and build movement.
Randy Jackson spent the first eighteen years of his life living overseas in such countries as Sri Lanka, Costa Rica, Honduras, Indonesia and Egypt. New York City, where he was born, has been his home since 1995.[3]
Education
Cuba
It Takes Roots November 1 · 2019.
50 social justice activists from across the United States and Puerto Rico just landed in Havana, Cuba for the It Takes Roots delegating to the Continental Convergence for Democracy and Against Neoliberalism.
We are here to build deeper relationships, to affirm the principles of solidarity and grassroots internationalism, and to continue to fight for a systemic transformation against capitalism. It Takes Roots is a multiracial effort led by women and gender oppressed people of color and Indigenous peoples on the frontlines of racial, housing and climate justice. It Takes Roots is made up of the members of Grassroots Global Justice Alliance, Right to the City, the Indigenous Environmental Network and the Climate Justice Alliancee — with Shaun Grogan-Brown, Monica Atkins, Randy Jackson, Jade Leah Daniels, Indigenous Environmental Network, Maria Irene Lopez, Cindy Wiesner, Darryl E. Jordan, Tom Goldtooth, Climate Justice Alliance, Grassroots Global Justice Alliance, PODER (SF), Ironbound Community Corporation and East Michigan Environmental Action Council - EMEAC.
"The Van Jones Effect: Right Wing Frenzy, Inside/Out Strategies and Red Scare"
"The Van Jones Effect: Right Wing Frenzy, Inside/Out Strategies and Red Scare" Wednesday, 16 September 2009, 19:30 The Brecht Forum.
Jed Brandt, Rosa Clemente, Harmony Goldberg, Arun Gupta, Randy Jackson, Jee Kim, Terry Marshall, Lenina Nadal.
The anti-communist screed launched by Glenn Beck forced forced Van Jones to resign as advisor to President Obama. While Beck's media maelstrom is reminiscent of the 1950s "Red Scare," it also reveals the deep fissures in American society. The country is facing off in terms of race and class, with Obama playing the Janus head to both the progressive forces that put him in office and a reinvigorated right.
In the background is the very real possibly (and dare say, hope) of a rising radical force that can push Obama to the left and reshape domestic and foreign policy.
Tonight's activist panel looks at the ways in which the Van Jones effect opens up crucial questions to radical left forces How do radical left forces interact and relate to this administration? How do we push on critical issues like health care? How did the right wing capture momentum? How does the left get its groove back?[4]
FRSO member
In 2009, Randy Jackson was a member of the Freedom Road Socialist Organization[5].
"The 99% Spring"
Individuals and organizations supporting The 99% Spring, as of April 20, 2012, included Randy Jackson - UNITY .[6]
Smartmeme advanced training
Doyle Canning April 16, 2012:
2012 smartmeme advanced training underway! — with Emma Mulvaney-Stanak, Sujin Lee, Marjorie Childress, Trina Jackson, Lenina Nadal, Danielle Coates-Connor, Randy Jackson, Cindy Wiesner, Rishi Awatramani, Gopal Dayaneni and Kiara Nagel.
Power and Protagonism
Steve Williams September 18, 2015:
Who says 'protagonism' isn't a word? Marta Harnecker says, 'Sometimes we need new words to describe new actions.' Honored to be soaking up the wisdom of Marta Harnecker and Michael Lebowitz in a room full of hungry and skilled organizers and activists. — with Thomas Assefa, Ilana Berger, Ben Morse, Harmony Goldberg, Randy Jackson, Tony Romano, Jee Kim, Kitzia Esteva, Helena Wong, Matt Howard, Jodeen Olguin-Tayler and Kate Kanelstein at Verso Books.
Revolutionary Strategies to Beat the Rising Right Wing
Revolutionary Strategies to Beat the Rising Right Wing, was a nationwide conference call organized by Freedom Road Socialist Organization, Sunday October 30, 2016.
What's the nature of this right-wing threat? What has this election cycle changed about the political terrain we're fighting on? How do we need to prepare for whats coming after the election? Hear about these crucial questions from our panel of top political strategists, including Nelini Stamp, Bill Fletcher, Jr., Linda Burnham, and Sendolo Diaminah.
Those invited, on Facebook included Randy Jackson.[7]
References