Rachel Boyack
From KeyWiki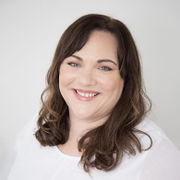 Rachel Boyack is a New Zealand Labour Party Member of Parliament.
She is married to Scott Mayer.
Background
Rachel Boyack lives in Nelson with her husband Scott, and before entering Parliament worked as a Health and Safety Coordinator for the Anglican Diocese of Nelson. In her previous role as an Organiser with FIRST Union, she negotiated collective employment agreements with large companies like Nelson Pine.
Rachel Boyack previously volunteered on the Boards of Nelson Women's and Children's Refuge and the Nelson Environment Centre. She was the Chair of Labour's Policy Council leading up to the election. A trained singer, she has a Music Degree from the University of Auckland .
"Collectivism"
FIRST Union February 10 2021.
Former #FIRSTUnion organiser Rachel Boyack MP delivered her maiden speech in Parliament yesterday, and we couldn't be prouder ❤️
"As a former #FIRSTUnion organiser she believed in collectivism.
TPP activism
Tasman District Council meeting 9.30 am, Thursday, 6 March 2014 at Tasman Council Chamber, 189 Queen Street, Richmond.
All speakers presented on the Transpacific Partnership and Free Trade Agreement.
3.1 Jan Noonan on behalf of Maryan Street, Labour Party MP 3.2 Maxine Gay and Rachel Boyack, FIRST Union.[1]
References
↑

[file:///C:/Users/Trevor%20Loudon/Downloads/Minutes%20MCN14-03-06%20(1).PDF]