Planned Parenthood
From KeyWiki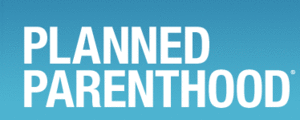 Planned Parenthood Federation of America (PPFA) is an organization that funds abortions for people who ask for their services. They "believe that reproductive self-determination must be voluntary and preserve the individual's right to privacy. We further believe that such self-determination will contribute to an enhancement of the quality of life and strong family relationships."
Affiliates
Planned Parenthood has 91 locally governed affiliates nationwide operating 850 health centers, that offer abortion services & abortion referrals, birth control services, emergency contraception (morning after pill) services, general health care, HIV testing, Hepatitis vaccines and HPV vaccines, Lesbian, Gay, Bisexual, and Transgender (LGBT) services, men's health services, patient education, pregnancy testing & pregnancy services, sexually transmitted disease (STD) testing & treatment, and Women's Health Services.[1]
Communist Party infiltration
In a Janary 24 2018 article on the Communist Party USA website "Survey says, CPUSA members want to be heard" John Bachtell wrote;[2]
Most members are involved in their communities and in a range of labor, social justice, environmental and peace organizations.
Among the labor activists are trade union leaders and members of central labor councils, retiree organizations, Jobs with Justice and the Fight for 15.
Others are involved in feminist organizations including Planned Parenthood, defense of abortion clinics and the new #MeToo movement.
Many are involved in racial justice groups including Black Lives Matter and the NAACP, immigrant rights, LGTBQ organizations and disability rights groups.
Members were involved with Bernie Sanders campaign and are continuing their activism in Our Revolution, Swing Left, Indivisible, Working Families Party, statewide groups like the New Virginia Majority and local Democratic Party groups and 2018 electoral campaigns.
Several members are elected officials.
Personnel
In 2007, the following worked for Planned Parenthood:[3]
Leadership
Board of Directors
PP Action Fund Board of Directors
PP Foundation Board of Trustees
Senior Management Team
PP Alumni Association
National Spokespersons
As at March 9, 2011, the following were national spokespersons for Planned Parenthood:[4]
Other Personnel
Trafficking in Human Body Parts
On July 14, 2015 the Center for Medical Progress (CMP) released a video that marked the beginning of a tidal wave of public opposition to the nation's largest abortion provider, Planned Parenthood Federation of America. The video was part of a three-year undercover "sting" project that demonstrated that Planned Parenthood harvests and sells baby hearts, lungs, livers, and brains. Several other videos were subsequently released.
According to Capital Research Center, the CMP videos "also focus public attention on Planned Parenthood as a government-subsidized agency and provide an insightful snapshot of problems in the abortion industry. The videos follow previous undercover 'sting' projects conducted by the new media group Live Action, founded by Lila Rose, as well as the startling revelations about Philadelphia abortionist Kermit Gosnell, now in prison for life, who was convicted of multiple infanticides and accused of gruesome mistreatment of mothers who came to him, including at least one maternal death."
Lobbying
In 2008, Planned Parenthood made the following contributions to pro-abortion candidates:
| House member | Amount PP contributed |
| --- | --- |
| John Adler | $6,000 |
| Michael Arcuri | $3,000 |
| Judith Baker | $4,000 |
| Kay Barnes | $6,000 |
| Melissa Bean | $2,000 |
| Ethan Berkowitz | $7,000 |
| Charles Brown | $2,500 |
| Darcy Burner | $10,000 |
| Russ Carnahan | $1,000 |
| Andre Carson | $1,000 |
| James Clyburn | $1,000 |
| Stephen Ira Cohen | $1,225 |
| Gerry Connolly | $2,000 |
| Joe Courtney | $2,000 |
| Diana DeGette | $1,000 |
| Jill Derby | $2,000 |
| Donna Edwards | $1,000 |
| Rahm Emanuel | $1,000 |
| Bill Foster | $5,000 |
| Gabrielle Giffords | $9,000 |
| Kirsten Gillibrand | $8,000 |
| Alan Grayson | $5,000 |
| Rebecca Greenwald | $1,000 |
| John Hall | $2,000 |
| Deborah Halvorson (D-IL) | $5,000 |
| Martin Heinrich (D-NM) | $2,000 |
| Stephanie Herseth Sandlin (D-SD) | $1,000 |
| Paul W. Hodes (D-NH) | $3,000 |
| Steny H. Hoyer (D-MD) | $1,000 |
| Christine Jennings (D-FL) | $2,000 |
| Carolyn Cheeks Kilpatrick (D-MI) | $1,000 |
| Mary Jo Kilroy (D-OH) | $5,000 |
| Mark Kirk (R-IL) | $10,000 |
| Ann Kirkpatrick (D-AZ) | $7,000 |
| Ron Klein (D-FL) | $2,000 |
| Suzanne Kosmas (D-FL) | $6,000 |
| Frank M. Kratovil, Jr. (D-MD) | $2,000 |
| Alice J. Kryzan (D-NY) | $3,000 |
| Barbara Lee (D-CA) | $1,000 |
| Nicholas Alexander Leibham (D-CA) | $3,000 |
| Bob Lord (D-AZ) | $5,000 |
| Nita M. Lowey (D-NY) | $1,000 |
| Ashwin Madia (D-MN) | $6,000 |
| Dan Maffei (D-NY) | $6,000 |
| Tim Mahoney (D-FL) | $2,000 |
| Betsy Markey (D-CO) | $6,000 |
| Eric Massa (D-NY) | $3,000 |
| Jerry McNerney (D-CA) | $7,000 |
| Walter Clifford Minnick (D-ID) | $5,000 |
| Harry E. Mitchell (D-AZ) | $7,000 |
| Gwen Moore (D-WI) | $1,000 |
| Jill Morgenthaler (D-IL) | $500 |
| Chris Murphy (D-CT) | $3,000 |
| Patrick J. Murphy (D-PA) | $3,192 |
| Sharen Swartz Neuhardt (D-OH) | $1,000 |
| Glenn Nye (D-VA) | $2,500 |
| Nancy Pelosi (D-CA) | $1,000 |
| Gary C. Peters (D-MI) | $7,000 |
| Chellie Pingree (D-ME) | $1,009 |
| Laura Richardson (D-CA) | $500 |
| Ciro D. Rodriguez (D-TX) | $3,000 |
| Steve Sarvi (D-MN) | $500 |
| Jan Schakowsky (D-IL) | $1,000 |
| Mark Schauer (D-MI) | $6,000 |
| Kurt Schrader (D-OR) | $5,000 |
| Debbie Wasserman Schultz (D-FL) | $1,000 |
| Joseph A. Sestak, Jr. (D-PA) | $1,000 |
| Carol Shea-Porter (D-NH) | $8,000 |
| Dennis G. Shulman (D-NJ) | $1,000 |
| Louise M. Slaughter (D-NY) | $1,000 |
| Hilda L. Solis (D-CA) | $1,000 |
| Linda D. Stender (D-NJ) | $6,000 |
| Annette Taddeo (D-FL) | $500 |
| Harry Teague (D-NM) | $1,000 |
| Dina Titus (D-NV) | $6,000 |
| Paul Tonko (D-NY) | $500 |
| Niki Tsongas (D-MA) | $500 |
| Chris Van Hollen (D-MD) | $1,000 |
| Timothy J. Walz (D-MN) | $5,000 |
| Henry A. Waxman (D-CA) | $1,000 |
| Robin Weirauch (D-OH) | $1,375 |
| Victoria Wells Wulsin (D-OH) | $2,000 |
| John A. Yarmuth (D-KY) | $5,000 |
| Joshua M. Zeitz (D-NJ) | $500 |
| Senate member | Amount PP contributed |
| --- | --- |
| Tom Allen (D-ME) | $320 |
| Max Baucus (D-MT) | $5,000 |
| Mark Begich (D-AK) | $7,500 |
| Barbara Boxer (D-CA) | $9,918 |
| Lincoln D. Chafee (R-RI) | ($3,000) |
| Hillary Clinton (D-NY) | $1,837 |
| Dick Durbin (D-IL) | $1,000 |
| Al Franken (D-MN) | $9,000 |
| Kay R. Hagan (D-NC) | $5,000 |
| Tom Harkin (D-IA) | $6,000 |
| Larry LaRocco (D-ID) | $500 |
| Frank R. Lautenberg (D-NJ) | $1,000 |
| Carl Levin (D-MI) | $1,000 |
| James Francis Martin (D-GA) | $9,000 |
| Jeff Merkley (D-OR) | $7,500 |
| Jack Reed (D-RI) | $1,000 |
| Jeanne Shaheen (D-NH) | $10,000 |
| Mark Udall (D-CO) | $10,000 |
| Tom Udall (D-NM) | $10,000 |
| Sheldon Whitehouse (D-RI) | $1,000 |
External links
References