Phillip Bonosky
From KeyWiki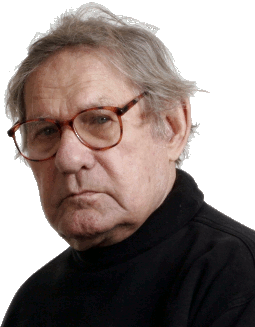 In 2009 Phillip Bonosky was a contributing editor and a member of the [1] of the Editorial Collective of Political Affairs, theoretical journal of the Communist Party USA.
Background
Phillip Bonosky was born in 1916 to Lithuanian immigrant parents in Duquesne, Pennsylvania, in the heart of the coal and steel industry. His father worked his entire adult life as a laborer in the Duquesne Steel Works.
He got himself a library card for the children's division of the local Carnegie library (Andrew Carnegie - steel magnate - endowed libraries to improve his image.) at age five, and published a poem in his school newspaper at the age of ten, which led to his becoming "joke editor" of the newspaper.
When he got his adult card at the Carnegie library he began to read journals like The Nation, the New Republic and the Bookman, liberal journals which constantly criticized Communist actions without explaining their positions. This made him interested in what Communists had to say.
He became high school class poet, but there wasn't much of a future for a working-class youth outside of the mines and the mills, and the coming of the Depression took away even that future. Like many others of his generation Bonosky chose to ride the rails in the early 1930s, and eventually found himself in Washington, DC, living in a warehouse for the homeless under the auspices of the Transient Bureau. Paid a dollar per performance, he appeared in the 1935 production of Androcles and the Lion by George Bernard Shaw (an author he admired) at Washington's historic Sylvan Theatre. He had already developed a strong interest in the left and Communist movements, in Duquesne. In Washington he met Communists and others seeking to organize working class struggle.[2]
The Whites
Bonosky's social worker at the Transient Bureau was Ann Terry White, who became his patron. Her husband was Harry Dexter White, a prominent New Dealer, chief US negotiator at the Bretton Woods Conference creating the International Monetary Fund and the World Bank. The Whites assisted Bonosky, who suffered as a youth from osteomyelitis, in obtaining medical care in a hospital charity ward. Ann Terry White would soon urge Bonosky to attend Wilson Teacher's College in DC (a free college), where he took a number of courses. She also helped him get work with the New Deal's Resettlement Administration. His income was generally sporadic and piecemeal. Through odd jobs and a monthly payment of $20 from the National Youth Administration, he was able to complete two years of study at the College.[3]
WPA/Communist Party
Bonosky returned to Duquesne in 1938 to work in the very Steel Works where his father was employed. Bonosky became active in Local 1256 of the United Steelworkers, but lost his job when the mill closed again. With the Spanish Civil War in full swing, Bonosky applied to join the anti-fascist Abraham Lincoln Brigade, but his attempts to get a visa from the State Department failed.
He went back to Washington D.C. in 1938 to work for the Works Progress Administration's (WPA) Federal Writer's Project. After taking the required "Pauper's Oath" (certifying that he was close to penniless) Bonosky participated in writing and editing the WPA Guide to Washington D.C., one of a well-respected series, many volumes of which remain in print. He formally joined the Communist Party USA in 1938, which had organized the Abraham Lincoln Brigade and was in the thick of anti-fascist and pro-labor activity.
In his WPA years, Bonosky joined and was eventually elected President of the Washington D.C. section of the Workers Alliance, chief advocate for the government to meet the needs of the unemployed in finding jobs, and acquiring housing, food, and health care. He addressed meetings all over the District of Columbia, and led a delegation to meet with Eleanor Roosevelt in 1940, widely reported in the local press. He became a fairly well-known activist in the city, his name appearing often in news reports of demonstrations and Congressional hearings. His speeches presaged the tone of his later books and short stories, much to the point and vivid in expression.
Communist organizer
During World War II, which Bonosky was unable to enlist in due to his osteomyelitis, he returned to the Duquesne Steel Works, which wartime prosperity had revived. He was blacklisted after several months for being a Communist, though for a time he encountered firms which would hire him for a day, before firing him.
In nearby Pittsburgh, Bonosky became a fulltime organizer for the Communist Party. Although the Party had acquired a degree of prestige and acceptance in Pittsburgh since the Depression, it came under heavy anti-Communist persecution in the late 1940s. Some of the most significant trials of what became known as the "McCarthy era" took place there, complete with corrupt judges and paid informers. Bonosky's younger sister was among the many victimized by government and local press in that atmosphere.[4]
New York
Always animated by literature, Phillip Bonosky came to New York in the late 40s, convinced that he could make his most important contributions to the causes he espoused through writing. Popular literary magazines of the day accepted his first short stories, before succumbing to the blacklist trend. By the midway point of the 20th century, Bonosky was being published regularly in leading leftwing publications and was increasingly recognized in left and progressive circles as a rising talent. A regular contributor to the monthly Masses & Mainstream, he produced his first novel, Burning Valley, under the magazine's auspices in 1953 (after Little, Brown, the intended publisher, gave in to redbaiting). That same year, International Publishers issued Brother Bill McKie, Bonosky's biography of an outstanding organizer of the United Auto Workers. He evolved into a popular teacher as well, holding classes around New York City, including the Communist Party's Jefferson School and in a Harlem workshop, where he worked with talented writers like John Oliver Killens, Alice Childress, and Douglas Turner Ward.
At Masses & Mainstream, he worked on the editorial board with such luminaries as the historian Herbert Aptheker, scholar W.E.B.DuBois, the writer Meridel LeSeuer, actor, singer, and political leader Paul Robeson, Hollywood screenwriter John Howard Lawson, novelists Shirley Graham and Mike Gold, cultural critic Sidney Finkelstein, and artist Charles White. Publishing a range of stories, Bonosky enjoyed the advantage of critical support and review of his work by these and other insightful thinkers. He began to develop ideas for a second novel, The Magic Fern, released by International Publishers in 1960. He followed with Dragon Pink on Old White, giving his thoughts and impressions of Chinese culture and thought. In the middle 1960s, in the early stages of the Vietnam War, Bonosky traveled to Vietnam for a personal interview with legendary resistance leader, Ho Chi Minh.
1960s
In the late 1960s Bonosky expanded the journalistic dimension of his writing career, serving first as cultural editor and then as Moscow correspondent of the Communist Party's Daily World. His attention to the cultural scene took him to hundreds of films, plays, recitals, concerts, night club performances, and art showings. He attended New York City appearances by Jimi Hendrix and Janis Joplin at such clubs as the Fillmore East. Bonosky reviewed scores of books, honing his style to the word limit of news pieces. He organized the exhibition of paintings in Moscow by his longtime close friend, Alice Neel. Additionally, he traveled to international writers' congresses.[5]
Moscow
Using Moscow as his base from the late 70s to the early 80s, Bonosky managed to get in on some of the global scoops of the period, entering Afghanistan to interview its top leaders and tour its countryside twice in advance of the Taliban surge, and being one of the first Western correspondents to visit Cambodia following the expulsion of the notorious Khmer Rouge. His reports on the skulls uncovered in mass graves there remain among the most poignant of the period. Several volumes of his foreign reportage have been published.
In 1987, International Publishers came out with a volume of some of his best short stories, A Bird in Her Hair. The University of Illinois Press reissued Burning Valley in 1997. Among his yet unpublished works are a collection of dramas and a screenplay.[6]
Later life
Bonosky has been a member of the board of the journal Political Affairs for many years. He remains on active service as a writer seeking to apply his words and mind to the solution of profound human dilemmas, from exploitation to war to racism, as he did for much of his youth and all his adult life.
At the age of 92, with the recent loss of his second wife, he is preparing for publication his autobiography and an extended and revealing journal of his association with the artist Alice Neel.
"Socialism Betrayed"
In 2004 Roger Keeran, and Thomas Kenny published "Socialism Betrayed: Behind the Collapse of the Soviet Union"
Special thanks went to Bahman Azad, Norman Markowitz, Michael Parenti, Anthony Coughlan, and Betty Smith for reading the entire manuscript and suggesting editorial and substantive changes. We would also like to thank those who read all or parts of the manuscript and those who shared their ideas and sometimes their encouragement: Gerald Horne, Frank Goldsmith, Erwin Marquit, Sam Webb, Elena Mora, Mark Rosenzweig, Gerald Meyer, Joe Sims, Lee Dlugin, Pat Barile, Daniel Rubin, Phillip Bonosky, Bill Davis, Evelina Alarcon, Tim Wheeler, Scott Marshall, Noel Rabinowitz, Paul Mishler, Jarvis Tyner, Esther Moroze, Marilyn Bechtel, Gerald Erickson, Constance Pohl, Jackie DiSalvo, Richard Najarian and Brawee Najarian, and Jim Miller.
Also thankedd were librarians, Mark Rosenzweig of the Reference Center for Marxist Studies and Jackie Lavalle, for helping with the research, and Eileen Jamison for tracking down numerous books and articles. Also owed a debt of gratitude were Gregory Grossman for helping find sources on the second economy. Also thankedd were SUNY Empire State College for granting a sabbatical leave to Roger Keeran during which he did some early research and writing. Catherine Keeran for her assistance and Alice Ward and John Ward for providing accommodations and company, while Roger did research at the University of Texas. David Granville, Derek Kotz, Ian Denning and Charles Keller, and for technical help.[7]
References