Philip Berrigan
Jump to navigation
Jump to search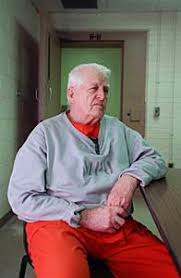 Rev. Philip Berrigan was an activist priest who was excommunicated from the Catholic Church after he married a former nun, Elizabeth McAlister.
Philip Berrigan's brothers were Jerry Berrigan and Daniel Berrigan. His daughter is Frida Berrigan.
REP sponsor
In 1966 Philip Berrigan was a listed sponsor of the Ann Arbor Michigan, based Radical Education Project, which described itself as "an independent education. research and publication program, initiated by Students for a Democratic Society, devoted to the cause of democratic radicalism and aspiring to the creation of a new left in America.[1]
People's Peace Treaty
The People's Peace Treaty (PPT) was a fraudulent document of "peace" between the leftist-led National Student Association (NSA) of the US and several North Vietnamese communist "student" fronts, as well as with the [[National Liberation Front/SV], the political wing of Hanoi's Lao Dong Party in South Vietnam and the Lao Dong Party of North Vietnamese itself.
The organization behind this "peace treaty" placed a nearly full page ad in the New York Times (NYT) of March 7, 1971, Sunday edition, Page 7, starting with a quote by President Dwight D. Eisenhower, August, 1959 which said "People want peace so much that one of these days governments had better get out of their way and let them have it." [The quote was referring to the Captive Nations of the Soviet Bloc, North Korea and Red China (which had just invaded Tibet and conquerred it).
A list of "endorsers" of the PPT included:
More on the People's Peace Treaty and its communist history can be found in several House Internal Security Committee hearings entitled "National Peace Action Coalition ((NPAC) and People's Coalition for Peace & Justice (written on the hearing volume as Peoples Coalition for Peace & Justice, (PCPJ), 92nd Congress, 1st Session, Parts 2 and 3, 1971.
Clergy and Laity Concerned
Philip Berrigan was named as a founder of the Clergy and Laity Concerned.[2]
Political Rights Defense Fund
As at July 22, 1975, Philip Berrigan served on the Advisory Board of the New York based Political Rights Defense Fund.[3]
Expel South Africa From the UN
The Campaign for One Million Voices to Expel South Africa From the UN was a Communist Party USA front created in about 1974.[4] The front was launched to speak on South Africa and its membership in the United Nations. They issued an undated brochure entitled "We Who Support Human Rights... DEMAND the expulsion of South Africa from the UN!" The brochure was printed by the CPUSA print shop "Prompt Press", printing bug number 209.
Sponsors included Philip Berrigan.
Palestine Human Rights Campaign
A brochure came out in early 1978 announcing "A National Organizing Conference" sponsored by the Palestine Human Rights Campaign to be held on May 20-21, 1978, at American University, with the theme of "Palestinian Human Rights and Peace".
The list of "Sponsors" was a mix of a several groupings including the Communist Party USA and its sympathizers, the World Peace Council, the Hanoi Lobby, black extremists, mainly marxists, radical Christians, and Arab/Arab-American organizations, plus a few phone-booth sized pro-Palestinian Christian groups.
Individual sponsors of the event included Philip Berrigan.
Peace for Cuba Appeal
In 1994 Philip Berrigan was an initiator of the International Peace for Cuba Appeal, an affiliate of the Workers World Party dominated International Action Center.
Other prominent initiators included Cuban Intelligence agent Philip Agee, academic Noam Chomsky, Congressman John Conyers and Charles Rangel[5].
References