Phil Twyford
From KeyWiki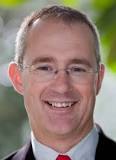 Phil Twyford is a New Zealand Member of Parliament.
He is the MP for Te Atatu. He lives in Te Atatu and has been in Parliament since 2008. He is Labour's spokesperson on Transport, Auckland Issues and Associate Environment.
Background
Twyford's parents came to Auckland from England in 1963. He grew up in Albany. As a young man he worked as a reporter for the Auckland Star and Sunday Star newspapers. Twyford later worked as an organiser for the Hotel Workers Union. In the 1990s he set up OXFAM New Zealand, now a multi-million dollar charity that helps the poor and underprivileged. After four years working for OXFAM International based in Washington DC, he returned to New Zealand in 2004.
I believe everyone in this country of ours deserves an equal start in life, regardless of what jobs our parents have, what suburb we grew up in, what colour our skin is, what god we worship, what sex we are or who we choose to love. That's why I believe in things like public health, public education, and an ACC system. Because sometimes there are things we do better together as a community rather than as individuals.[1]
Fabian connection
Phil Twyford, Julie Anne Genter, with Alan Johnson and Pippa Croom.
CORSO
Circa 1985, Twyford attended the September CORSO National Council meeting, YMCA Wellington.
In 1986, Twyford was on the Auckland CORSO staff. On May 9-11 he attended the CORSO National Council meeting, Elsdon Youth Camp, Porirua.
1986 Attended CORSO Annual Assembly, Wgtn Teachers College, 12-14 Sept.Eastern Suburbs rep.
1986 Twyford attended the CORSO Projects Committee meeting, CORSO National office 14.11.86, South Pacific sub-committee.
Kanak Solidarity
In 1986 Tyford CORSO Auckland organiser and Kanak Solidarity activist. He wrote an article in Overview No 30 on Susanna Ounei and the possibility CORSO will be target for New Caledonian, right wing terrorism.
Whitewashing communists
In 1988 Twyford was a journalist. He wrote an article for the Auckland Star, 5.2.88 on NZ Communism, good detail,especially on history of the Workers Communist League, but gross under-estimate of numbers & influence. Claimed only about 300 communists in NZ.
Arthur connection
In 1989 Twyford assisted Robin Arthur in the preparation of the Union magazine "Shift".[2]
OXFAM
1991 April 7, Twyford was involved with the newly established OXFAM, organising their first fund raising event, appearing on TVNZ news.
2002 OXFAM International advocacy director based in Washington DC.
Radical Society
In 1994 Twyford spoke to Auckland University Radical Society meeting on the United Nations as a Global police force, OXFAM exec director. [3]
Labour Party
In 2005Twyford was Labour Party candidate for the North Shore.
In 2006 Twyford was Labour Party Policy council rep. to the LP's National Council.
Asylum Seeker Policy meeting
Saturday, October 12, 2013, Grey Lynn Community Centre, 510 Richmond Rd, Auckland.
Public Meeting "Where is New Zealand's Asylum Seeker Policy Headed?" Panel of speakers: Green MP Jan Logie, Labour MP Phil Twyford, Lawyer Deborah Manning and Journalist Tracey Barnett. Hosted by the Auckland Refugee Council and to be followed by their AGM.[4]
References