Phil Twyford
Jump to navigation
Jump to search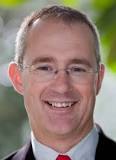 Template:TOCnestleft Phil Twyford is a New Zealand Member of Parliament.
He is the MP for Te Atatu. He lives in Te Atatu and has been in Parliament since 2008. He is Labour's spokesperson on Transport, Auckland Issues and Associate Environment.
Background
Twyford's parents came to Auckland from England in 1963. He grew up in Albany. As a young man he worked as a reporter for the Auckland Star and Sunday Star newspapers. Twyford later worked as an organiser for the Hotel Workers Union. In the 1990s he set up OXFAM New Zealand, now a multi-million dollar charity that helps the poor and underprivileged. After four years working for OXFAM International based in Washington DC, he returned to New Zealand in 2004.
I believe everyone in this country of ours deserves an equal start in life, regardless of what jobs our parents have, what suburb we grew up in, what colour our skin is, what god we worship, what sex we are or who we choose to love. That's why I believe in things like public health, public education, and an ACC system. Because sometimes there are things we do better together as a community rather than as individuals.[1]
Radicalisation
From Phil Twyford's maiden speech:
"I trace my political awakening to a couple of important moments. As a fifth former at Westlake Boys High School, I listened on a transistor radio at lunchtime to a news broadcast of the police and army evicting Ngāti Whātua from Bastion Point on the orders of then Prime Minister, Rob Muldoon. It struck me as shameful that a democratic nation could send in the might of the State to evict these people from their land. The second was the visit to my school by Michael Lapsley, a New Zealand Anglican priest who was part of the anti-apartheid movement in South Africa. A parcel bomb from the South African intelligence services blinded him and blew his hands off. I wagged a class to hear him speak to a group of older students, and the story of his courageous refusal to compromise his beliefs before the unyielding power of the State changed my life.
My moral and political compass took its bearings through the economic and social turbulence of the 1980s. Like thousands of other New Zealanders I marched against apartheid, blockaded our harbours against nuclear-armed ships, and door-knocked for the election of the fourth Labour Government. Its independent foreign policy, long overdue social and environmental reforms, and progress on the Treaty were cause for elation. But, as for many, the sweet taste of social progress turned to ashes in my mouth. An economic crisis became the pretext for an ideological blitzkrieg that tried to impose a commercial model on almost every facet of our nation's life. Change was needed, but by God we paid the price in terms of poverty, inequality, loss of productive capacity in our firms, and damaged generations. We are still paying.
During the dark years of the Douglas-Richardson experiments, I refocused my energies on humanitarianism and development, first as the founding executive director of Oxfam New Zealand, then as the advocacy director of Oxfam International, based in Washington DC. We gave many thousands of New Zealanders the chance to help in a practical way to make our planet a fairer place. We smuggled medical supplies into Bougainville through a military blockade, so mothers who had fled the fighting by going into the bush would not die from preventable deaths in childbirth. We funded loans to Ethiopian farmers driven from the land by famine, so they could start businesses. We provided legal support for widows who lost their husbands and children in the Guatemalan civil war, so human rights abusers would be brought to justice.
My latter years with Oxfam taught me that one cannot achieve lasting change without politicians who are prepared to be courageous and to take risks to do what is right. As I lobbied the UN Security Council against the invasion of Iraq, Helen Clark's stand against the Bush-Blair-Howard war made me proud to be a New Zealander.
As a social democrat it is hard to underline enough how important Helen Clark and Michael Cullen and their generation in Labour politics have been to our hopes for this country. They rescued our party and rebuilt it. They brought our nation's politics back to a better, more sensible place. They reconstructed a working model of social democracy anchored in Labour values. For that, I say thank you.
I want to conclude by thanking those who have travelled with me so far on this journey: my colleagues in journalism, my fellow members of the Service and Food Workers Union and the wider labour movement, my Oxfam mates both here and abroad, and numerous party colleagues. I want to single out my campaign manager, Barbara Ward, and the members of the North Shore Labour Electorate Committee who have campaigned alongside me for two elections, particularly Frances Bell and Bill Bell. And most of all today, for my partner, Joanna, and our son, Harry, I say this: this land is our land, and nothing is too good for the future generations we will pass it on to."[2]
Fabian connection
Phil Twyford, Julie Anne Genter, with Alan Johnson and Pippa Croom.
CORSO
Circa 1985, Twyford attended the September CORSO National Council meeting, YMCA Wellington.
In 1986, Twyford was on the Auckland CORSO staff. On May 9-11 he attended the CORSO National Council meeting, Elsdon Youth Camp, Porirua.
1986 Attended CORSO Annual Assembly, Wgtn Teachers College, 12-14 Sept.Eastern Suburbs rep.
1986 Twyford attended the CORSO Projects Committee meeting, CORSO National office 14.11.86, South Pacific sub-committee.
Kanak Solidarity
In 1986 Tyford CORSO Auckland organiser and Kanak Solidarity activist. He wrote an article in Overview No 30 on Susanna Ounei and the possibility CORSO will be target for New Caledonian, right wing terrorism.
Whitewashing communists
In 1988 Twyford was a journalist. He wrote an article for the Auckland Star, 5.2.88 on NZ Communism, good detail,especially on history of the Workers Communist League, but gross under-estimate of numbers & influence. Claimed only about 300 communists in NZ.
Arthur connection
In 1989 Twyford assisted Robin Arthur in the preparation of the Union magazine "Shift".[3]
OXFAM
1991 April 7, Twyford was involved with the newly established OXFAM, organising their first fund raising event, appearing on TVNZ news.
2002 OXFAM International advocacy director based in Washington DC.
Radical Society
In 1994 Twyford spoke to Auckland University Radical Society meeting on the United Nations as a Global police force, OXFAM exec director. [4]
Labour Party
In 2005Twyford was Labour Party candidate for the North Shore.
In 2006 Twyford was Labour Party Policy council rep. to the LP's National Council.
Asylum Seeker Policy meeting
Saturday, October 12, 2013, Grey Lynn Community Centre, 510 Richmond Rd, Auckland.
Public Meeting "Where is New Zealand's Asylum Seeker Policy Headed?" Panel of speakers: Green MP Jan Logie, Labour MP Phil Twyford, Lawyer Deborah Manning and Journalist Tracey Barnett. Hosted by the Auckland Refugee Council and to be followed by their AGM.[5]
References